Does My Insurance Policy Cover Tornado Damage?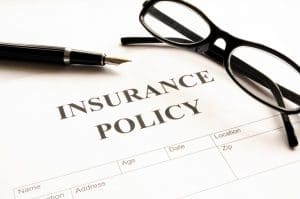 Tornadoes are these unpredictable, devastating marvels of nature. Each Spring Oklahoma braces for a new round of funnel clouds and this coming season is slated to mimic the 2011 season, the worst on record for property damage.
With the expectation that there will be record destruction this year, it's important to understand what your homeowners' insurance policy covers. Knowing what's you have paid for and how it works will help you recognize red flags that signal a bad faith insurance dispute when pursuing your residential tornado damage claim.
What is covered by my homeowners' insurance?
A standard policy will cover the structures on your property including your home and outbuildings in addition to:
Personal property such as furniture, housewares, clothing, jewelry, and electronics
Personal liability in case something you own causes harm to someone else or their property
Medical payments for anyone who becomes accidentally injured on your property
Living expenses while your home is being repaired from tornado damage
Make sure you know whether your policy provides for replacement cost, which is sometimes vastly different from market value. Market value can be substantially lower than what you'll need to purchase a new item that has been destroyed and if you are entitled to replacement value, you may have a dispute brewing.
What your policy may exclude
Every policy can be slightly different and depending upon the weather risks in your area. Insurance companies learn lessons on what to tweak in their policies based on prior claims so homeowners' policies typically won't cover damage from:
Flooding
Earthquakes, landslides, or mudslides
Sewer backup
Identity theft
Dog bites
Swimming pools or trampolines
Home-based businesses
When it comes to a tornado ripping through your home, you may have an argument for flooding if the water damage is a direct result of the twister. Having a home office may be a trickier situation to argue so you would be wise to have computer files backed up so that you don't lose everything. If your business involves products you keep stocked, you may want to look into a commercial insurance policy to protect yourself.
How does additional living expense coverage work?
As mentioned above, if your home is damaged by a covered event to the point of being uninhabitable, your policy will usually include coverage that pays for you to stay somewhere else during the repair period. This could be a hotel if it's a more minor repair like a hole in the wall or roof. For long-term repairs like rebuilding your home, you may choose to rent an apartment.
Generally, the policy terms provide for full reimbursement of the difference between your ordinary living expenses and your additional living expenses. for example, if your mortgage payment is $800 a month and your apartment rent is $1,200 per month, you'd receive $400 per month to cover the gap in expense.
You can also be reimbursed for rental furniture, meals, and other added expenses due to being temporarily displaced.
Can my insurance be canceled if my payments are current?
Your insurance company can absolutely cancel your policy if you fail to pay your premiums under the terms you agreed to. After all, it's a contract. You agree to pay and they agree to cover your risk of incurring damage. However, if your payments are up to date there are still other situations that can give your insurance carrier the power to leave you vulnerable, such as:
Making a material misrepresentation, or engaging in an act of fraud, regarding an application or a claim.
Conviction of a crime that increased the likelihood of the damage. An example would be splicing a neighbor's wire to steal cable that started a fire.
Engaging in willful or reckless activities that increased the likelihood that the damage would occur.
Making changes to the property that would have rendered it uninsurable had the carrier been notified.
The Commissioner of Insurance can also reach a decision that maintaining your policy would create a legal risk to the insurance company by breaking the law.
Ready or not, tornadoes become part of our landscape every season. If you believed you were insured for the damage your home incurred and the insurance company is claiming you should receive less than promised in your policy, let the Oklahoma City bad faith insurance dispute attorneys at Cunningham & Mears stand by your side and force them to back your coverage. To schedule your free, no-obligation consultation in our office call (405) 232-1212, or we invite you to reach out to us through the firm's contact page to tell us your story.