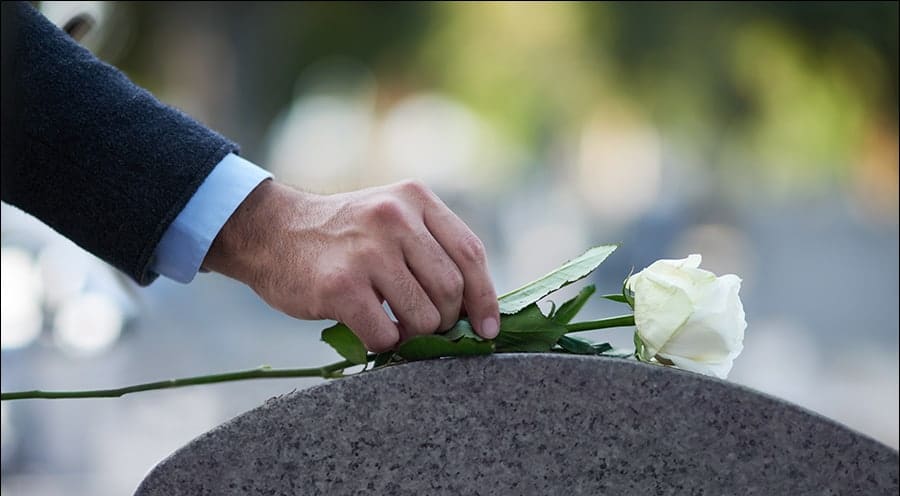 Oklahoma City Wrongful Death Attorney
Lawyers providing compassionate assistance to grieving families
Dealing with the death of a loved one is always difficult, but it can be especially traumatic when your loved one dies in an accident caused by someone else's negligence or wrongful acts.
At Cunningham & Mears, our Oklahoma City wrongful death lawyers want you to know you do not have to deal with the death of a loved one alone. By guiding you through your wrongful death claim, we hope to make the process easier, so you can focus on your family.
Helping families recover compensation after a fatal accident
A wrongful death is usually a fatal accident caused by the negligence, recklessness or wrongdoing of another person. In addition to grief and loss of a family member, many families face unexpected medical and funeral costs, as well as a loss of income after a fatal accident. Our attorneys are dedicated to helping you recover maximum compensation, so you do not have to worry about the financial implications of your loss.
Oklahoma wrongful death statute
Under Oklahoma wrongful death statute section 12-1053, the spouse and children, next of kin or estate of the deceased may be entitled to compensation for:
Medical expenses of the deceased while still living
Mental pain and anguish suffered by the deceased before death
Burial expenses
Loss of consortium and grief of the surviving spouse
Grief and loss of companionship experienced by the children and parents of the deceased
Pecuniary loss to survivors
How are damages in a wrongful death claim calculated?
Calculating the damages a plaintiff might recover in a wrongful death lawsuit is a complicated process. The amount that the surviving family member receives in no way compares to the value that the person's life had for his or her loved ones. The compensation is made on the economic damages, which includes things that can be quantified such as the final medical expenses, burial costs and lost wages. Then there are the non-economic damages, which include compensation for the pain and suffering of the deceased, the emotional anguish of loved ones, the loss of consortium for the surviving spouse, and the loss of parental guidance and companionship of a parent for their child. Your Oklahoma wrongful death attorney will guide you through the process and make sure that you recover fair compensation for your loss.
Who can be considered a personal representative in a wrongful death claim in Oklahoma?
A personal representative under Oklahoma's wrongful death statute 12 OK Stat § 12-1053 (2014) a personal representative is eligible to file a wrongful death claim for the following reasons:
Appointed by the deceased in their estate plan
A close relative of the deceased
Appointed by the court
What is the statute of limitations for filing a wrongful death action in Oklahoma?
The legal time limit, also called the statute of limitations in legal terms, for filing a wrongful death claim in Oklahoma is two years. If the lawsuit is not filed within the two-year legal deadline, the family may lose their eligibility to pursue compensation for their untimely loss.
Certain types of accidents are more likely to cause fatal injuries
At Cunningham & Mears, our attorneys help clients through wrongful death claims by using more than years of combined legal expertise coupled with a compassionate understanding of your grief and loss. We help with a variety of fatal accidents, including:
| | |
| --- | --- |
| | Defective medical devices |
Seek the assistance of a caring wrongful death lawyer in Oklahoma
If you lost a loved one because of an accident caused by the negligence of another person, you need an experienced Oklahoma wrongful death lawyer to help you obtain your rightful compensation. At Cunningham & Mears, our attorneys strive to maximize your recovery by thoroughly investigating the accident and fully preparing your case, whether we are negotiating with insurance companies or trying your case in court. To learn more about our wrongful death representation, contact us today or call 405-232-1212 for a free initial consultation.