FMCSA Extends Trucking Waivers Again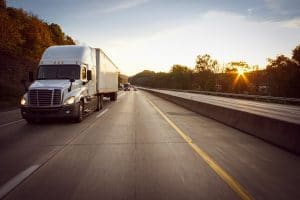 During the COVID-19 pandemic, a high priority for the nation is ensuring that the nation's supply chain functions properly. Many products are in short supply. There are many other shortages too such as not enough truck drivers and not enough people who can help with loading and unloading the products. These shortages are due to concerns about contracting the disease through contact with other people and with products that may be contaminated.
The demand for products has increased, though. As most people are confined to their homes, many are making online deliveries of healthcare products, food, and other essential products.
In response to these challenges, the federal government has relaxed a few of the regulations that generally help ensure that there are fewer trucking accidents. Some states have also relaxed their requirements too.
According to the American Trucking Associations (ATA), the US Department of Homeland Security and the Cyber and Infrastructure Security Agency declared that truck drivers (and many workers in services that support trucking) are "essential critical infrastructure workers."
Two of the key waivers are the Hours of Service (HOS) requirements and commercial driving license (CDL) requirements.
Hours of Service regulations
The Federal Motor Carrier Safety Administration (FMCSA) regulations, before the pandemic, limited how many hours truck drivers could operate their trucks during a day and during a week. The purpose of the regulations was to help ensure that drivers got enough rest. Tired drivers are a danger to themselves and to everyone else on the roadways.
The original declaration in March – which has been extended through February 28, 2021 – "grants a waiver from certain regulations applicable to interstate and intrastate commercial driver's license (CDL) and commercial learner's permit (CLP) holders and to other interstate drivers operating commercial motor vehicles (CMVs)."
The waiver of the HOS regulations applies to motor carriers and drivers involved who deliver:
Livestock and livestock feed
COVID-19 testing diagnostic, and treatment supplies and equipment
COVID-19 Vaccines and related medical supplies and equipment to administer the vaccines
Masks, gloves, hand sanitizers, disinfectants, soaps, and other supplies need to prevent the transmission of COVID-19
"Food, paper products, and other groceries for emergency restocking of distribution centers or stores."
Drivers who qualify do not need to take 30-minute breaks. The hours the driver works during the emergency (provided the deliveries are for the essential services listed above) don't count toward the 60/70-hour work week limits.
Expired commercial drivers' licenses and medical card waivers
The FMCSA also issued temporary waivers, under certain conditions, regarding CDL licenses that had expired and medical examiner certificates. The waivers, with complex exceptions, generally waive the requirement to update the CDL, to take the general knowledge tests, endorsement knowledge tests, and CDL skills test.
The FMCSA also waived, during specific times, the requirement that holders of commercial driver's licenses and commercial driver's permits, and non-commercial-drivers have a medical exam and certification, "provided that they have proof of a valid medical certification and any required medical variance that were issued for a period of 90 days or longer. The waiver provides flexibility only to CLP or CDL holders and other interstate drivers operating CMVs who had a valid license and medical certification…."
At Cunningham & Mears, our Oklahoma City truck accident attorneys have the experience and resources to hold truck drivers, trucking companies, and other trucking businesses liable when their drivers cause accidents. The waivers should not protect the drivers from liability if they cause an accident. Drivers, passengers, and pedestrians have the right to hold truck drivers and truck companies accountable – even during the pandemic. For help with any type of truck accident, call our trusted Oklahoma City lawyers at 405.232.1212 or fill out our contact form to schedule an appointment.