General Motors Issues Another Chevy Bolt Recall for Battery Issues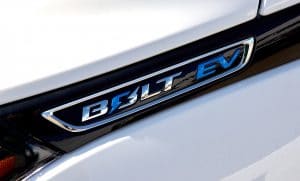 General Motors has decided, for the second time, to recall some older Chevrolet Bolts in order to fix the constant battery problems. If not addressed, these battery problems can put the driver and passengers' lives at risk by setting the car on fire. The second recall occurred after two Bolts that were fixed after the first recall caught fire, with one in Vermont and the other in New Jersey.
About 69,000 Chevrolet Bolts worldwide from 2017, 2018, and part of 2019 are covered under this recall, with all models having batteries made by LG Chem in South Korea. Because the batteries of the 2019, 2020, and 2021 models were made by LG in Holland, Michigan, these models are not affected.
What are the safety defects in the Chevy Bolt battery?
According to GM, it was discovered that the faulty Bolt batteries can have two rare manufacturing defects in the same cell at the same time. As a result, all defective battery modules must be replaced – in some cases, the entire battery pack may have to be replaced. Engineers are still trying to determine how to find the battery defect and what the repairs will be. Although the automobile company states that the number of Bolts with the defect is likely to be small, GM doesn't know how long it will take to develop the fix.
The first recall that was announced in April failed to fully resolve the problem. Diagnostic software that was designed to look for battery anomalies was used to locate any potential issues with batteries. If one was found, GM would replace the faulty parts. In the meantime, GM has advised owners of the Chevrolet Bolts to take several precautions. Owners are advised to park their cars outdoors, limit charging to 90 percent of battery capacity, and to not allow batteries to deplete below 70 miles of range. Owners are also advised not to charge the Bolts overnight and to park them outside immediately after they have been charged.
GM is not alone in recalling cars for defective batteries
Sadly, GM is not the only automobile company that has had to recall vehicles due to battery issues. Because automobile companies are looking to transition from internal combustion vehicles to electrical vehicles to cut emissions and fight climate change, companies such as Ford, BMW, and Hyundai have also had to recall batteries. Even a series of fires in Tesla vehicles had to be investigated this year by the U.S. National Transportation Safety Board due to the high-voltage lithium-ion batteries.
What is a vehicle recall?
A vehicle recall occurs when either the manufacturer or the National Highway Traffic Safety Administration (NHTSA) has determined that a vehicle possesses an unreasonable safety risk or fails to meet the minimum safety standards. According to the United States Code for Motor Vehicle Safety, motor vehicle safety is defined as the ability to operate a motor vehicle or motor vehicle equipment in a way that protects the public against unreasonable risk of accidents.
These risks can occur due to the design, construction, or performance of a motor vehicle, as well as any unreasonable risk of death or injury in an accident. These standards also apply while the motor vehicle is being driven or not.  When a vehicle has been recalled, it generally means that a safety defect has been identified either by the manufacturer or the NHTSA.
What is a vehicle safety defect?
A safety defect is an issue that exists with a motor vehicle or a piece of motor vehicle equipment that presents a risk to motor vehicle safety and can be found in a group of vehicles with the same design or manufacture. Simply put, safety defects of vehicles put not only the owner and passenger's lives at risk, but the general public's safety at risk.
How do vehicle recalls work?
A vehicle is eligible for recall when a safety defect has been identified that affects the driver, and the general public. The NHTSA monitors each recall and makes sure that per the Safety Act and Federal regulations, each owner receives safe, free, and effective remedies from automobile manufacturers. If a person's vehicle is registered, that person will be notified from the manufacturer about the safety recall via a letter in the mail. Owners can also sign up to receive email notifications about recalls from the NHTSA or download apps such as Safercar mobile app to have any information about recalls sent to their phones.
Who can report a safety problem to NHTSA?
Automobile manufacturers are required to file a public report describing a safety-related defect whether the manufacturer independently conducts the safety recall, or the recall is ordered by the NHTSA. Owners are also required to be notified by the manufacturers about the recall decision within 60 days of notifying NHTSA.
The owner or lessee also has the power to report a vehicle or safety problem to the NHTSA. If the NHTSA receives reports about the same issue from different people, there may be grounds for an investigation to be conducted. There is no specific number of people that must be reached before the NHTSA decides to investigate.
How does the NHTSA investigate safety problems?
The technical experts at NHTSA will review each and every call, letter, and online report of an alleged safety issue. The NHTSA has no authority over defects that are not safety-related; however, each report that suggests a potential safety defect that involves a group of vehicles or a piece of vehicle equipment is taken seriously. The investigative process consists of four parts: screening, analysis, investigation, and management.
In the screening phase, technical experts review the consumer complaints and other information related to safety defects to determine whether an investigation should be opened. In the Analysis phase, all petitions calling for defect investigations and reviews of safety-related recalls are analyzed. The Investigation phase is where the investigation takes place, and the Management phase is where the effectiveness of safety recalls is put into place.
At Cunningham & Mears, we believe that all products should be safe for consumer use. If you were injured because of a dangerous or defective product, our Oklahoma City product liability attorneys have the experience and skill to obtain compensation for you. To schedule a free consultation, call our office at (405) 232-1212, or complete a contact form.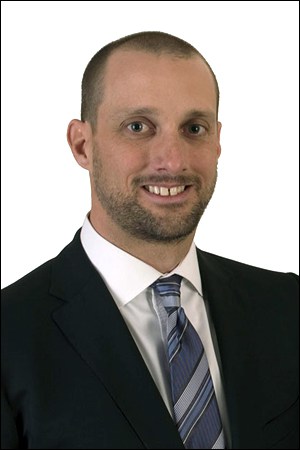 Ryan Y. Cunningham is a founding partner of Cunningham & Mears. Mr. Cunningham devotes his practice to protecting the rights of injured Oklahoma residents. In addition to assisting injured clients, Mr. Cunningham endeavors to improve personal injury representation by speaking on issues related to personal injury law to attorneys in continuing legal education courses and to law students. Learn More