Help After an OKC Drugged Driving Accident Causes Injuries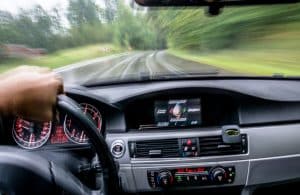 The risk of a car accident is ever-present, but when you add illegal drugs, over-the-counter drugs, and prescription medicines into the mix, the risk becomes even higher.
The number of alcohol and drug-related crashes continues to increase in Oklahoma. In fact, in 2019, there were 338 alcohol and drug-related crashes, and there were over 400 in 2021. Every day in the United States, a person dies in a crash caused by a driver who is impaired by drugs or alcohol. If a drugged driver injures you or a loved one in a crash, you have legal options. Impaired drivers can and should be held accountable for their negligent behaviors and choices while driving.
How do prescription medication and other drugs affect driving?
Prescription, over-the-counter (OTC) and illegal drugs are all known to cause different side effects when taking them. Most of these side effects are dangerous for individuals who are operating a motor vehicle as they affect the driver's ability to focus, delay their reaction times, and can make them sleepy. Here are a few of the negative side effects that prescription drugs and other drugs may cause while driving:
Blurred vision
Slow movement and reaction
Dizziness
Nausea
Fainting
Inability to focus on the road
Drowsiness
Confusing thoughts
Paranoia
Inability to think clearly
Hallucinations
Memory issues
According to the National Institute on Drug Abuse (NIDA), teenagers and young adults are more likely to drive after taking recreational drugs, such as marijuana and cocaine. The elderly population is much more likely to drive after taking prescription drugs. Not only are they more likely to be on a long-term prescription that could affect their driving skills, but NIDA suggests that they are more likely to experience mental decline, and may not take the proper dosage at the correct times of day. Older bodies do not break down prescription drugs as quickly, either. These factors can lead to impairment and increase the risk of an automobile accident.
Who is responsible for a car accident involving a drugged driver in OKC?
Drivers under the influence of any type of drugs, including over-the-counter and prescription drugs, are responsible for the reckless decision they made to get behind the wheel while taking these types of drugs. Most over-the-counter medicines and prescription medicines will let you know if they cause drowsiness and if you should avoid operating a motor vehicle while taking them. If an individual chooses to ignore those orders, they are liable for any type of accident that they cause.
What if the drugged driver is a truck driver?
Transport Topics reported earlier this year that "The new Federal Motor Carrier Safety Administration report said the number of driver drug violations in all of 2021 totaled 58,215, compared with 52,810 in 2020." Most of these violations involved marijuana, though the numbers also increased for cocaine-related violations.
If you were injured in a collision with an impaired truck driver, that driver can be held liable – but he or she may not be the only one responsible. Trucking companies can also be held responsible. These are complex cases, so it is in your best interest to speak with an experienced OKC truck accident lawyer from our firm as soon as possible.
How can an Oklahoma City accident lawyer help you with your drugged driving case?
An experienced Oklahoma City car accident attorney from Cunningham & Mears can assist you with your drugged driving case. You only have two years from the date of the accident to file a claim, but we suggest doing so as soon as possible. Time may pass you by while you are healing, which could lead to missing the opportunity to get the compensation you deserve to pay for your medical bills, surgeries, physical therapy, home modifications, day-to-day bills, and more. The following are a few of the ways that our team at Cunningham & Mears will assist you with a drugged driving case:
Our lawyers will look over your claim and make sure it will be successful through the legal process.
We will gather the evidence we need, such as police reports, photos from the scene, video footage, witness statements, hospital records, drug and alcohol tests, and more.
We will reach out and negotiate with insurance companies on your behalf.
Our attorneys will prepare a case and represent you in court.
We will hire expert witnesses that can successfully support your claim.
We will provide advice, answer any questions, and guide you through the entire legal process.
If a driver was determined to be on prescription drugs, over-the-counter drugs, or recreational drugs, we will work with you to prove negligence. In order to do so, you must have enough evidence to prove the following:
The driver owed a duty of care to you and others on the road.
The driver breached their duty of care by choosing to operate a vehicle while taking legal or illegal drugs.
Because of this negligence, the accident occurred.
The accident caused your injuries.
Your skilled Oklahoma City injury lawyer will prove your case by presenting the evidence that they have collected from the accident, and you can rest assured knowing that the individual at fault was intoxicated at the time of the accident, which means the law is already on your side.
Cunningham & Mears takes great pride in helping our personal injury victims. If you have recently been in an accident due to a negligent drugged driver, we will work hard to ensure that justice is served in your case and that you get the financial assistance that you need to meet your daily needs going forward. Our team wants our clients to continue focusing on recovering, while we prove that the defendant was under the influence of drugs and caused their accident and injuries. Fill out our contact form, or call our offices in Oklahoma City for a free consultation to discuss your legal options regarding your case.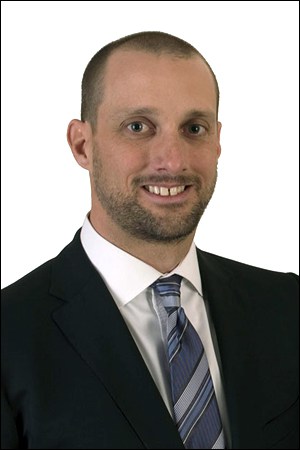 Ryan Y. Cunningham is a founding partner of Cunningham & Mears. Mr. Cunningham devotes his practice to protecting the rights of injured Oklahoma residents. In addition to assisting injured clients, Mr. Cunningham endeavors to improve personal injury representation by speaking on issues related to personal injury law to attorneys in continuing legal education courses and to law students. Learn More