How Do You Investigate an OKC Truck Accident?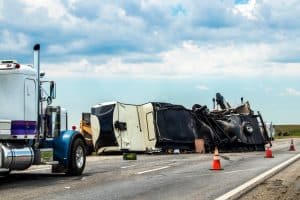 Most of the time, truck accidents happen because of various human errors, such as driving under the influence, distracted driving, driving while fatigued, speeding, and failure to check blind spots. However, truck accidents can also occur due to reasons that are out of the trucker's control, including a defective truck part, improper loading, truck tire blowouts, inclement weather, and incorrectly secured trailers.
If you hire a truck accident attorney from Cunningham & Mears, we will travel to the location where your truck accident occurred. This will give our attorneys a better understanding of what exactly happened during your accident. We will look at the placement and direction that the vehicles were traveling during the accident, assess any skid marks caused by tires on the road, and see if there is any other information that can be found at the scene of the accident that can be used in court.
Next, we will most likely want to assess the damage to the vehicles. This will give us a better idea of how the impact occurred. We will look at the dents, scratches, and broken parts of the vehicles to understand exactly how the accident and injuries happened during the time of the crash.
Afterwards, our lawyers will develop notes that they may use against the defendant in court. Other types of evidence that we will begin collecting are medical records, police reports, photographs, video footage, and drug or alcohol test results. By gathering this information, your truck accident lawyer will be able to build a strong argument against the party who caused your accident and injuries.
According to the Oklahoma Highway Safety Office, there were 5,575 large truck accidents in Oklahoma in 2021, which led to about 112 fatalities and 1,861 injuries. It is extremely important that an Oklahoma City truck accident lawyer investigate and review the scene of the accident as well as find evidence to prove liability in your case.
The importance of liability in a truck accident claim
Proving liability is critical in any personal injury case. The reason for this is because you need to be able to show who is responsible for your accident and injuries. In addition, if you are seeking compensation and want to hold the individual or company accountable for their actions, you must have evidence that they are liable for your losses. Without any proof of this, your case will be unsuccessful, leading to no compensation and no consequences for the defendant.
So when we conduct investigations, we're always looking to show how the other party was liable. One way to do this is to prove negligence by a truck driver or trucking company. If we can show that the driver was speeding, or that the trucking company falsified the electronic logging device so that the driver was forced to violate HOS rules, that shows liability.
Is it possible for more than one party to share liability in a truck accident?
It is important to know that multiple parties can share liability in a truck accident. This means that a trucker, their employer, and the truck manufacturer could all be responsible for your accident. A truck accident attorney at Cunningham & Mears can assist you with determining this.
Our team has the experience, knowledge, and skills to find out if a trucking company, manufacturer, truck driver, the owner of the equipment, a loader, or other parties share responsibility in your accident. We take the time to investigate every single party who may be liable because we believe that everyone should take the proper steps to ensure that all drivers and passengers are safe and harm-free when sharing the roads.
How can a trucking company's policies and management lead to a truck accident?
A trucking company's policies and management can lead to poor driving performance, which can cause a truck accident. Some of the policies and management procedures we will investigate include:
Equipment upkeep and maintenance practices
Education and training procedures
Loading practices
Record keeping practices
Hiring process
Federal Hours of Service (HOS) compliance
The Oklahoma City injury lawyers of Cunningham & Mears can help you determine the type of procedures and practices being used by the trucking company, as well as if laws and safety are being taken into account.
The types of losses you may claim after an OKC truck accident
If you have been involved in a truck accident, you may be entitled to compensation. To determine the types of losses you can claim, you must take the time to look at all the ways your accident has negatively affected your life. Some of the most common losses our clients claim include:
Medical bills
Lost income
Mental trauma
Physical pain and suffering
Loss of quality of life
Home modifications
Property damage
Loss of companionship
Cunningham & Mears is always ready and available to investigate our clients' truck accident claims. We know that the investigation process can be one of the most stressful and overwhelming aspects of the legal process, which is why our team works hard to keep the necessary paperwork and information updated, organized, and on track to get the fair compensation you deserve. We take these types of accidents very seriously and will do everything possible to ensure that the responsible party is held accountable for their negligent behaviors.
Call our office or submit our contact form to set up a free case evaluation with one of our Oklahoma City lawyers. We are here to help you navigate the litigation process and protect your rights against truck drivers, trucking companies, truck manufacturers, and insurance providers.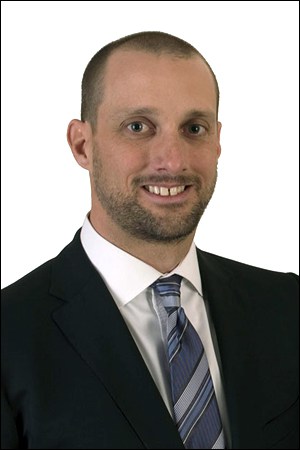 Ryan Y. Cunningham is a founding partner of Cunningham & Mears. Mr. Cunningham devotes his practice to protecting the rights of injured Oklahoma residents. In addition to assisting injured clients, Mr. Cunningham endeavors to improve personal injury representation by speaking on issues related to personal injury law to attorneys in continuing legal education courses and to law students. Learn More