Necrotizing Enterocolitis (NEC) and the Link to Milk-Based Baby Formula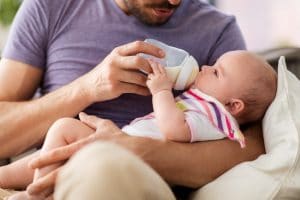 When we welcome a child into the world, we do with great anticipation and excitement. That joy can turn to worry and concern, however, when a child is born prematurely. Premature babies, or preemies, require a great deal of special care and attention. One of the most important parts of a premature infant's care involves nursing and feeding. Because many preemies have difficulty with nursing, they're unable to get the nutrition they need from their mother's milk. In many cases, physicians recommend baby formulas for valuable supplemental nutrients.
Sadly, over the past several years, researchers are finding an increased risk of developing a condition called necrotizing enterocolitis (NEC) in premature babies fed milk-based infant formulas. Worse? They say that the infant formula manufacturers are aware of this risk yet fail to warn parents. NEC is a potentially deadly gastrointestinal disorder, symptomized by intestinal injuries and inflammation – it can be disastrous for a premature infant.
As far back as 2014 and 2011, and likely even further, research shows that premature babies fed human donor milk are less likely to NEC than those fed cow's milk-based infant formula. However, formula companies don't provide any information, warnings, or guidelines regarding these risks. And, many doctors and hospitals continue recommending and handing out these infant formulas to new parents for premature baby nutrition.
What is necrotizing enterocolitis (NEC)?
The NEC Society describes NEC as "an intestinal disease that primarily affects premature and medically fragile infants. NEC causes an inflammatory process that can lead to intestinal tissue damage." This inflammation can cause destruction of the bowel wall, leading to bowel perforation. Bowel perforation is a life-threatening condition which can result in widespread infection and possible death.
The NEC Society also notes that "thousands of babies develop NEC each year and hundreds of babies die from this complex intestinal condition. Once diagnosed, many babies only live for a few hours or days, and survivors can have lifelong neurological and nutritional complications."
Who can develop NEC?
NEC most commonly affects preemies, but it can – although rarely – happen in a full-tern infants. Necrotizing enterocolitis typically appears in the first two weeks after birth. According to the Children's Hospital of Los Angeles (CHLA), NEC affects one in 2,000 to 4,000 births. This amounts to between one and five percent of neonatal intensive care unit (NICU) admissions. Further, NEC happens in almost 10 percent of premature births, or in babies with a birth weight of under 3.5 pounds.
What are the symptoms of NEC?
The CHLA notes that the only "consistent observations" in infants who develop NEC are prematurity and formula feeding. Symptoms of NEC can include:
·       Abdominal distention and bloating

·       Apnea (pauses in breathing)

·       Bloody stool

·       Changes in body temperature

·       Decreased blood pressure

·       Diarrhea

·       Lack of weight gain

·       Lethargy

·       Low respiratory rate

·       Red, tender abdomen

·       Refusal to eat

·       Vomiting bile
It's critical for immediate medical intervention and treatment when an infant is showing signs of NEC. Although options are limited, physicians should take the following steps to protect the infant's health as much as possible:
Halt formula feedings
Insert a feeding tube
Begin a course of antibiotics
Continuously monitor the abdominal area
Remove necrotic portions of the intestine, if necessary
Unfortunately, in instances where the entire or most of the intestine is "dead," chances of the baby's survival are extremely low. Further, infants who must undergo multiple surgeries due to intestinal damage may be left with permanent health and medical issues.
What is the link between NEC and baby formula?
As we mentioned earlier, a variety of research shows a relationship between necrotizing enterocolitis and cow's milk based baby formula in comparison to human milk. Looking at both of these linked studies, the numbers don't lie.
Premature infants fed formula only were six to 10 times more likely to develop NEC
11% of preemies fed formula only developed NEC
98% of preemies fed only donor/human milk had an NEC incident rate of 1%
Premature babies fed a mix of donor/human milk and formula had an NEC incident rate of 8.2%
Lastly, preemies fed donor milk had identical outcomes to those fed milk by their birth mothers. Clearly, these studies and numbers show one of the keys to minimizing the risk of NEC is through the use of breast milk, rather than cow's milk based infant formulas.
Which formulas are cow's milk based?
These types of formulas are mostly the kind you see on the shelves at the supermarket. Cow's milk formulas (also called "bovine") make up the vast majority of the formula market, at 80 percent. There are a variety of brands on the market, some of the most popular including:
·       Baby's Only

·       Bobbie

·       Earth's Best

·       Enfamil

·       Gerber

·       Go & Grow

·       Happy Baby Organics

·       Holle

·       Kendamil

·       Lebenswert

·       Loulouka

·       Parents' Choice

·       Similac
Keep in mind that a baby can develop NEC whether or not an infant formula is marketed as organic.
Who's to blame if my baby develops NEC?
The unfortunate reality is that most parents are never warned about the dangers of NEC and cow's milk based formulas, and don't find out until it's tragically too late. More than one party can be responsible for your baby's injury. For example:
If a formula manufacturer, like one listed above, fails to warn a new parent of the potential risks and dangers of NEC and your infant suffers serious injury, you may be eligible for a product liability action.
If your physician or medical professional advises baby formula for your premature infant when they know there are safer and better options available, including human donor milk, you may be eligible for a medical malpractice action.
In either case, your family has experienced negligence and you have the right to seek out justice for what's happened. An experienced injury attorney can help.
The Oklahoma City attorneys at Cunningham & Mears provide compassionate help to families affected by necrotizing enterocolitis caused by milk-based baby formula. We understand the link between formula and NEC and can help you show how formula injured your child. We want to help your family secure the compensation to which you're entitled, and secure the justice you deserve. To learn more, call us today at (405) 232-1212 or use our contact form.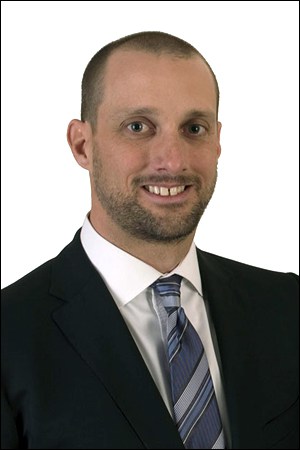 Ryan Y. Cunningham is a founding partner of Cunningham & Mears. Mr. Cunningham devotes his practice to protecting the rights of injured Oklahoma residents. In addition to assisting injured clients, Mr. Cunningham endeavors to improve personal injury representation by speaking on issues related to personal injury law to attorneys in continuing legal education courses and to law students. Learn More