Struck-By Injuries in the Construction Industry See a Staggering 35% Increase Since 2010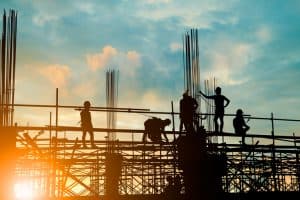 Struck-by injuries are one of the most common injuries for construction workers. Throughout the United States at roughly 252,000 constructions sites, nearly 6.5 million people work on an average day. The fatal injury rate for the construction industry is one of the highest of all industries, according to the Occupational Safety and Health Administration (OSHA) of the U.S. Department of Labor (DOL). Construction workers face harrowing hazards every day to do their jobs which is why it is vital for employers in the construction industry to follow OSHA guidelines and regulations for training and injury prevention. People have a right to a safe work environment. No one should have to risk their life each day for a pay check.
OSHA has identified the following potential hazards that construction workers face on a given day:
Falls (from heights)
Trench collapse
Scaffold collapse
Electric shock
Failure to use proper personal protective equipment
Repetitive motion injuries
OSHA has also identified the four most common construction injuries that lead to death. Referred to as the "fatal four" of the construction industry, the following injuries, which were responsible for more than half (63.7%) of construction worker deaths in 2016 according to the Bureau of Labor Statistics (BLS). Eliminating the fatal four could potentially save 631 workers' lives in the U.S. each year.
Falls (38.7%)
Struck-by an object (9.4%)
Electrocutions (8.3%)
Caught-in/between (7.3%)
Struck-by injuries in construction
About 75% of struck-by fatalities in the construction industry involve heavy equipment such as large trucks or cranes. Vehicles, falling or flying objects and construction masonry walls are the workplace hazards that cause the most struck-by injuries. A struck-by injury is as the name implies. It occurs when a worker is hit by an object or a piece of equipment. Construction workers can be struck-by the following hazards:
Falling objects such as tools falling from above
Flying objects such as a piece that breaks off a running machine under pressure
Swinging objects such as parts of heavy machinery
Rolling or sliding objects such as being hit by a vehicle or equipment
Falling bricks or loose masonry
Crane or loads on a forklift
Falling or rolling paint cans
Compensation for struck-by construction accident injuries
Construction companies owe a duty of care to their employees to provide a safe work environment. They are required to follow rules and regulations and adhere to safety guidelines for their industry or face significant fines from OSHA and state authorities. Fortunately, an injured worker is not required to prove that their employer's negligence caused their injury in order to recover workers' compensation benefits. The injury must have occurred while the employee was performing their regular work duties. Oklahoma workers' compensation provides medical expenses for workplace injuries, and a temporary, partial wage-replacement benefit to compensate workers who must miss time at work because of their injury.
While an injured worker in most cases is not allowed to sue their employer for a workplace injury, there are some circumstances under which an injured worker might file a personal injury claim against a third party for their injury. If the injury was the result of a defective or malfunctioning piece of equipment, unsafe premises on a client work site, defective tools or failed safety equipment, the injured worker may be able to take legal action against the manufacturer and the supplier of the equipment or other entities in the chain of commerce. An experienced Oklahoma City construction accident attorney from Cunningham & Mears can help you determine who is responsible for causing your injuries, and they can help you hold the responsible parties accountable for your injuries. Whether you file a claim for workers' compensation or a personal injury claim, a skilled attorney can help you obtain justice in the form of fair compensation for your injuries.
Struck-by injuries and deaths are just one of many injuries taking place at construction sites throughout Oklahoma City. If you are injured on a construction site in Oklahoma City, please call Cunningham & Mears at 405-232-1212, or contact us for experienced legal representation.
Related Workers' Compensation Articles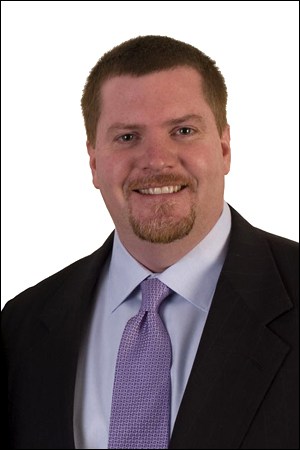 Marcus P. Mears is a founding partner of Cunningham & Mears. Mr. Mears is committed to helping Oklahoma's injured victims in the areas of injury law and insurance litigation. Mr. Mears was selected to the Million Dollar Advocates Forum for his work as lead counsel in multiple seven figure injury cases. Learn More