Tragic Death of 9-Year Old Boy Reinforces the Dangers of CO Poisoning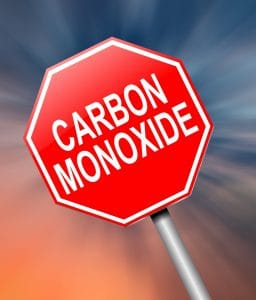 If you operate a gasoline powered motorboat, you and those on board are at some risk of injury and even death. There is a particular type of hidden danger of which you may be unaware.
For the Free family of Broken Arrow, OK, the day was supposed to be one of fun and relaxation out on the water. But, it ended with tragedy. The family was out boating on Lake Eufaula, one of the state's largest lakes. On June 6, the family was out on the water with a family friend. The adults on-board each had more than two decades of experience.
After spending the day near the rear of the boat, the youngest of the family, Andre Brady, nine years old, became unconscious in the lake would never wake up. The boy succumbed to carbon monoxide poisoning, it was later discovered.
CO poisoning dangers on gasoline powered boats
Deaths due to CO poisoning have not been reported as widely as they occur. Victims of this type of poisoning are often children. These tragedies often happen at the rear of boats and in the water behind rear-exhaust vented recreational or ski boats. This type of poisoning can take a life in seconds.
As Cassandra Free, the mother of the deceased boy, explained, the family had not even thought about the long no-wake zone, which is an area of the lake in which slower speeds are required. They had no knowledge of the potential dangers involved related to CO poisoning.
According to the Centers for Disease Control and Prevention (CDC), a real danger is present from the emission of CO, which is a colorless and odorless gas that can poison or kill a person if he or she breathes in too much of it. Individuals seated in the back of boats are at particular risk when those areas are occupied by boat generators. Andrew happened to be in this location on the boat for most of the day. The buildup of CO is also exacerbated, as in Andrew's case, when the boat moves at slower speeds.
Other potential sources of CO dangers on boats
If gas-powered generators, prone gas stoves, or propane gas heaters are improperly placed on boats, they can also generate CO that can accumulate and pose serious health risks. This gas has no taste or smell, which makes it even more dangerous. The deadly effects are often not realized until the symptoms overtake the victim. Sometimes any symptoms such as dizziness, nausea or vomiting are attributed to other issues.
Whether a personal injury or wrongful death case applies to a particular case involving carbon monoxide poisoning on a boat may be determined by an experienced CO poising attorney.
At Cunningham & Mears, our experienced Oklahoma City personal injury and wrongful death attorneys have the skills, experience, and resources to fight for the justice and compensation you and your family deserve. We know how to negotiate for the maximum settlement possible or try your case in court for the best possible outcome. If you or someone you love has been injured or died resulting from CO poisoning cause by other party negligence, we are here to help. To arrange a free consultation, give us a call today at 405.232.1212 or complete our contact form.