Truck Accidents Involving Landscaping Vehicles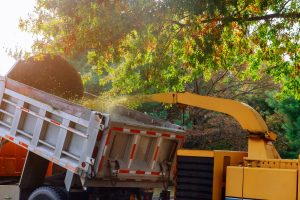 Landscaping beautifies the streets, roads, and sights across Oklahoma. Landscaping work includes trimming tree branches, making home residences look nice, filling in construction sites, creating parks, and many other activities. For every type of landscaping work, there are many distinct types of landscaping trucks that can help do the job.
Some of the many types of landscaping trucks, according to Foley Cat, include:
Skid steer loads. These trucks have hydraulic capabilities which, when equipped with different types of attachments, are used for hauling mulch, gravel, and other materials. They can be used to "prepare the soil by grading, trenching and digging holes." They're often used for small commercial jobs and residential jobs.
Compact trucks and multi-terrain loaders. These vehicles are "track-based;" they don't have wheels. They're useful for work on many different types of terrains, especially soft terrain. They're used for digging and leveling soil, and hauling materials.
Small and mini-hydraulic excavators. These vehicles are used for digging trenches, planting trees, and installing water features. They're particularly useful in confined spaces.
Backhoe loaders. These vehicles are useful for large jobs which require moving heavy objects and large volumes of materials.
Telehandlers. These vehicles are also called boom lifts. They are "valuable for their ability to both lift and reach." Some telehandlers have a "lift height" of more than 55 feet.
These powerful vehicles are used to "push materials like soil, sand, gravel, and more." They're often used to clear and grade land.
Wheel loaders. These vehicles are "heavy-duty machines that can be used for digging, grading, loading, and hauling all sorts of materials or debris. They also have lift, which can be helpful in certain scenarios."
According to Labors' Health and Safety Fund of North America, landscaping vehicles pose numerous risks along the roadways and in residential neighborhoods. Some of the dangers involve:
Collisions. Other vehicles, pedestrians, bicycle riders, even mailboxes: all are at risk of a collision with a landscaping truck. Some of these vehicles are particularly large, and because they're not "road worthy" vehicles, they lack the safety equipment that can help their controllers avoid accidents.
Blocking roads. The large size of the vehicles means that vehicles traveling on roads where the roadwork is being done often need to shift into lanes where there is oncoming traffic. Accidents with any vehicles coming from an opposite lane include head-on collisions and sideswipes that can be deadly or cause serious injuries.
Poor vision lines. Many landscaping trucks are taller than passenger vehicles. They're also wider and longer than passenger vehicles. These dimensions make it difficult for drivers, pedestrians, and bicycle riders who are near the vehicles to see around the landscaping vehicles. When vision lines are poor, the likelihood of a personal injury accident or fatal accident increases. The vision lines worsen as objects are loaded into the landscaping trucks. The operators of the landscaping vehicles will have more blind spots due to the truck's dimensions – which makes accidents more likely.
Falling objects. As landscaping vehicles travel down the road with their tree branches, gravel, and materials. These objects can shift while the driver is traveling, causing the driver to lose control of the vehicle. When objects from the truck spill onto the road, drivers near the spill can easily get into an accident as they either collide with the spilled objects or attempt to get away from the spilled objects.
Equipment failure. Landscaping equipment can fail for many reasons. The hydraulic equipment may not work. The truck lifts may malfunction. The brakes and lights may not work. When landscaping truck parts don't work and the defects cause death or injury, the manufacturers and others in the supply chain may be held liable.
Why do landscaping vehicle accidents happen?
Operators and owners of landscaping vehicles should take numerous precautions to prioritize safety over profit. Some of the many reasons landscaping truck accidents happen are due to:
Lack of experience. Most landscaping vehicles require that the operator have special skills to use the features of the truck such as lifting objects into the sky, loading objects into the truck, and pushing gravel and other objects onto construction sites. Drivers who cause mechanical failures should be held liable for the injuries they cause.
Overwork.  Many landscape workers work from sunup to sundown. They work rain or shine. These workers are often too tired to fully concentrate which can cause the worker to lose control of a vehicle or fail to take precautions to warn or protect people near the landscaping site. Unlike truck drivers who carry long hauls, drivers of landscape vehicles generally aren't required to take rest breaks and sleep breaks.
Poor weather. Landscape workers may be forced to work in inclement weather, which can make roads and the terrain dangerous. This increases the risk of a truck accident, but it also increases the risk of falls, slips, and being hit by falling objects. High winds can be especially risky, an may also increase the changes of dangerous chemicals being spread through the air to the workers and non-workers.
Maneuverability. Many landscaping vehicles are difficult to steer straight let alone turn or back up. This makes it likely the landscape vehicle will collide with other vehicles and with people.
Negligence. Many of the same reasons car and truck accidents occur, including distracted driving, drunk driving, and failing to take safety precautions.
Landscape workers who suffer injuries due to falls from trees, work at construction sites, or while operating landscaping vehicles should have the right to file a workers' compensation claim. We'll help you find a seasoned workers' compensation lawyer to handle your work injury case.
At Cunningham & Mears, our Oklahoma City truck accident lawyers fight to hold drivers, owners, and manufacturers liable for the deaths and personal injuries they cause. We demand compensation for all your medical bills, lost wages, and pain and suffering. We represent victims of traumatic injuries amputations, broken bones, and other serious injuries. To discuss any Oklahoma accident case, call us at 405.232.1212 or complete our contact form to make an appointment.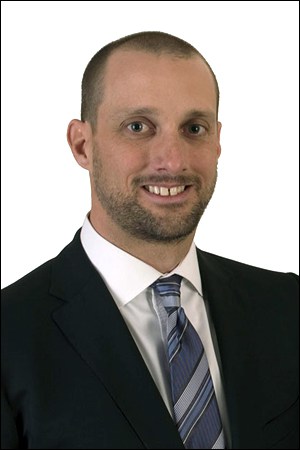 Ryan Y. Cunningham is a founding partner of Cunningham & Mears. Mr. Cunningham devotes his practice to protecting the rights of injured Oklahoma residents. In addition to assisting injured clients, Mr. Cunningham endeavors to improve personal injury representation by speaking on issues related to personal injury law to attorneys in continuing legal education courses and to law students. Learn More