What Happens if I Get Into an Accident With a Delivery Truck?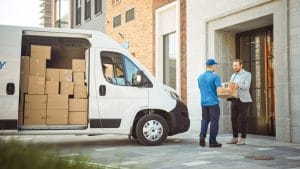 Delivery trucks have taken over the roads of Oklahoma City in recent years. With so many companies fighting for top spots against Amazon, it seems like these trucks are everywhere. Between Amazon, FedEx, UPS, DHL, and independent couriers, you will be hard-pressed to find a street without a delivery truck on it.
Quartz reports that the delivery service industry is the fastest-growing in the country. With so many delivery trucks out there today, you might wind up being involved in an accident with one. When this happens, you will need the representation of an Oklahoma City truck accident attorney to help protect your rights and recover the compensation you deserve for your injuries and losses.
What are the common causes of delivery truck accidents?
Delivery truck accidents are often caused by the following:
Distracted driving
Improperly loaded cargo
Poorly maintained trucks
Mechanical failures
Defective parts
Hazardous conditions
Tailgating
Failure to yield
Injuries caused by delivery truck accidents
Catastrophic injuries are common when a passenger vehicle is involved in a crash with a delivery truck because of the difference in size and weight. The most common injuries caused by delivery truck accidents include the following:
Neck and back injuries
Post-traumatic stress disorder
Broken bones
Internal injuries (organ damage and internal bleeding)
Who can be held liable in a delivery truck accident?
There are multiple parties who can be held liable in a delivery truck accident. For you to recover compensation for your injuries, you will need to show that there was another party that held a higher percentage of responsibility in the crash. The parties you may hold accountable include the following:
The truck driver: You will be able to file a claim with the insurance company of the truck driver if their actions or inaction led to the crash that caused your injuries.
The delivery company: If the injuries you suffered in the crash exceed the coverage of the truck driver's insurance, you can seek compensation from the delivery company. If it is discovered that the truck driver's employer was negligent in the crash, you can still file a claim against them even if their insurance has enough coverage available.
The truck manufacturer: If a defective truck part led to the accident, you can hold the truck manufacturer or the manufacturer of the part that failed responsible.
What should I do after an Oklahoma City delivery truck accident?
If you find yourself injured after a delivery truck accident, take the following steps to protect your rights, your safety, and ensure maximum compensation recovery:
Call 911 so the police respond to file a report and EMTs respond to evaluate you for injuries
Ensure you and your passengers are safe in the aftermath of the crash
If you are safe, take pictures of the accident scene, the vehicles involved, and the injuries you suffered
Collect the contact information of all those involved and any witnesses
Visit a doctor immediately after the accident so all of your injuries can be documented
Follow all post-care instructions provided by the doctor
Avoid posting about the accident on social media
Do not talk to the truck driver's lawyer or insurance company without first consulting with an attorney
Call an Oklahoma City truck accident attorney to discuss your case
How to prove negligence in a delivery truck accident
In order to secure compensation for your injuries in a delivery truck accident, you will need to prove negligence on the part of either the truck driver, trucking company, or truck manufacturer. This involves the following:
You were owed a duty of care by the truck driver, the delivery company, or a truck manufacturer
That duty of care was breached
The breach led to injuries
You suffered actual damages due to the injuries
Holding a delivery truck company accountable for an accident
A majority of delivery truck accident cases involve more than one defendant because of the responsibilities of the delivery truck company. Delivery truck companies can have claims filed against them for negligent hiring, negligent training, and negligent supervision in relation to the crash.
What is negligent hiring?
All delivery truck applicants should be vetted thoroughly before receiving an offer of employment by the company. This can be done using background checks, drug tests, reviewing the driver's record, and a criminal background review. If the delivery company fails to perform these tests and the driver causes a truck accident, the company can be held accountable.
What is negligent training?
The delivery company must train its truck drivers, even if the drivers have clean records. Every delivery driver should be evaluated by the same set of standards. This helps identify gaps in skills and knowledge areas that could be crucial to safely operating a delivery truck in Oklahoma City.
What is negligent supervision?
The delivery company's responsibilities do not end after training drivers and sending them out on the road. The company should have a system in place that monitors their drivers for the length of their employment. Doing so can help find DUIs, other accidents, and speeding tickets that appear on their records while under employ of the delivery company. If the company fails to respond to issues with their truck drivers and an accident happens, the company can be held accountable.
What damages am I entitled to in a delivery truck accident claim?
You can seek compensation for the following in a delivery truck accident claim:
Lost earnings
Medical expenses
Punitive damages
Pain and suffering
Property damage
Were you or a loved one injured in a delivery truck accident in Oklahoma City? Call the experienced and compassionate Oklahoma City truck accident attorneys at Cunningham & Mears at (405) 232-1212, or submit our contact form to schedule a consultation today.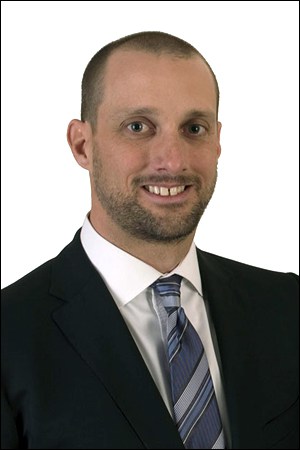 Ryan Y. Cunningham is a founding partner of Cunningham & Mears. Mr. Cunningham devotes his practice to protecting the rights of injured Oklahoma residents. In addition to assisting injured clients, Mr. Cunningham endeavors to improve personal injury representation by speaking on issues related to personal injury law to attorneys in continuing legal education courses and to law students. Learn More