Why You Should Report Your Car Accident to the Insurance Company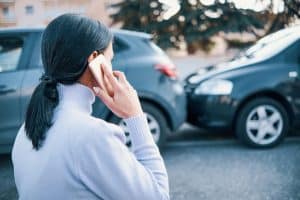 For a lot of folks, being in a minor wreck is something they don't want to report to their insurance companies. After all, why deal with the hassle of insurance (and the almost certain increase in your premiums) if you can just make a gentlemen's agreement, right?
Even though speaking with insurance companies can cause extreme headaches and frustration, it is always a good idea to report your car accident as quickly as possible. Why? Because that minor wreck may turn out to be something much bigger later down the line.  Not reporting your crash can lead to long-term consequences in the future if you have injuries that turn out to be more serious than you thought, or damage to your car that ends up being more expensive than predicted. Other than seeking medical treatment, reporting your car accident to your insurance carrier should be one of your top priorities.
6 reasons to report your car accident to the insurance company.
1.     Injuries, damage, and losses are not always crystal clear at the accident scene
You may initially think that you only need to replace your bumper and fix a few scratches on your car. However, once you make it to a mechanic's shop, you may learn that the damage is a lot more extensive than you originally thought, leading to more expensive repairs. Therefore, you thought you may be spending a couple hundred out of pocket to fix your car, but you may actually need a few thousand dollars to cover significant repairs.
In addition, it can take injuries a few days or weeks to show up after an accident. You may learn that what you thought was a small headache is actually a concussion, which may require an in-depth medical treatment plan. This could keep you out of work and cause your medical bills to pile up. However, if you never reported your car accident to your insurance company, the other driver could claim that the accident never happened or that your injuries were not severe enough to report them after the accident.
2.     When you first purchased your insurance policy, you agreed to report your car accidents.
In Oklahoma City and every other city across the United States, car insurance policies state that you must report the car accidents you are involved in. Therefore, you agreed to do this when you first purchased your insurance policy. This means that if you do not follow these terms put in place, you may be required to pay hefty fines and penalties, and your insurance company may decide to deny your coverage.
3.     The other driver does not have an insurance policy.
You may be expecting the insurance company of the driver who caused your accident to cover your losses. However, if they do not have insurance and you did not report your accident to your own insurance company, you may be out of luck. This is why it is important that you let your insurance company know about a car accident immediately. You want to ensure that you are not responsible for injuries and damage that you did not cause. Your insurance company may compensate you through underinsured or uninsured coverage if you carry this type of coverage.
4.     You may need to file a lawsuit in the future.
If you need to file a lawsuit, you will be required to show that you contacted your insurance company in a timely manner after the car accident. However, if you do not have any proof that you contacted the insurance company, a lawyer may not take your case, and an insurance company may decide not to honor your claim.
5.     You may need a rental car while you wait for your car to be fixed.
If you need a rental car while your car is being repaired, your insurance company may agree to pay for your rental car depending on what type of insurance coverage you have. In addition, if you need surgery, rehabilitation, or other medical needs, your insurance company may pay for some of your medical bills. However, they will not be able to help you out with this if you never inform them of the accident.
6.     The other driver reported their injuries and damage to the insurance company.
Although the other driver may initially agree to keep things quiet after the accident, they have the right to change their mind and decide to report their injuries and damage to the insurance company. This can look bad on your part, and your insurance company will most likely deny you any protection if you did not report the accident. Therefore, it is suggested that you always go with your gut and report the accident, even if the other person is in agreement with avoiding insurance companies.
What if my accident was "minor"?
The law in Oklahoma doesn't require victims of car crashes to report their accidents to the police if there was less than $300 worth of damage. While many people take this into consideration to avoid speaking with pesky insurance agents, it is advisable to still report your accident to the insurance company and law enforcement even if you believe there is under $300 worth of damage. The reason for this is because a minor accident can turn out to be a major accident, and you can use these records as proof during the legal process.
At Cunningham & Mears, we always recommend that you report any type of motor vehicle collision to your insurance company, regardless of how minor it may seem. This will ensure that your insurance provider is aware of the accident, and your injuries and car damage will be covered even if it takes a few days to find out the overall effects of the accident.
If you need help after a car accident, reach out to an Oklahoma City injury attorney from Cunningham & Mears today. Insurance companies can cause unnecessary stress and frustration, and they use certain tactics to encourage people to take less money than they deserve. Therefore, it is critical that you have an attorney on your side to advocate for you and the compensation you are owed. We will handle all forms of communication with your insurance company and make sure that they do not take advantage of you.
Call our office or complete our contact form today to schedule a free consultation and start protecting your rights.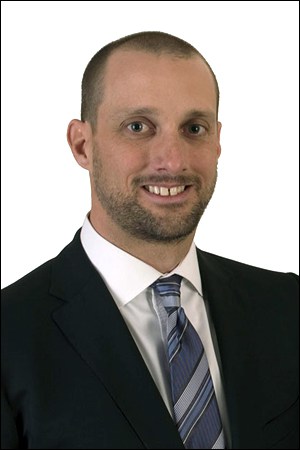 Ryan Y. Cunningham is a founding partner of Cunningham & Mears. Mr. Cunningham devotes his practice to protecting the rights of injured Oklahoma residents. In addition to assisting injured clients, Mr. Cunningham endeavors to improve personal injury representation by speaking on issues related to personal injury law to attorneys in continuing legal education courses and to law students. Learn More