Drivers Are More Distracted Than Ever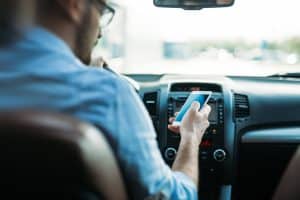 On your commute to and from work every day, you may quickly notice to your right is a woman with a cell phone up to her ear and to your left is a teen driver constantly changing his radio channel. This seems to be a common part of everyone's daily commute, seeing drivers that are more distracted than ever. Even though it is becoming almost "normal," distracted driving is still and always will be extremely dangerous.
According to the National Highway Traffic Safety Administration, over 3,000 people were killed due to distracted driving in 2020. This is an increase of one percent compared to distracted driving deaths in 2019.
While any type of distracted driving is extremely dangerous to anyone on the road, texting and playing with electronic devices seems to be the most common type of distracted driving in the United States. In fact, the percentage of drivers who text or use their hand-held electronic devices while driving has increased by 127 percent in the last decade.
By looking at these statistics, you can quickly see that driving while distracted is a huge problem, and the problem does not seem to be going away despite the bans on hand-held devices and laws put in place to prevent distracted driving.
What is distracted driving?
Distracted driving is when a driver is participating in any other activity that takes their attention away from the main task at hand, which is driving. The following are a few examples of distracted driving:
Eating or drinking while driving
Talking on the phone while driving
Changing the car radio while driving
Reaching for an object on the floorboard or backseat while driving
Texting while driving
Putting on makeup or brushing hair while driving
Looking in the mirror while driving
Looking at a GPS system while driving
Talking to a passenger while driving
The reason that each of these examples are considered distracted driving is because they cause people to take their eyes off the road or to not fully focus on driving the vehicle. Driving requires 100 percent of your attention. Therefore, if you are doing anything else besides driving, you are participating in distracted driving.
Why are people still participating in distracted driving despite the laws?
Unfortunately, implementing laws, bringing about bans, and showing people the consequences of distracted driving has proven to be less effective than police officers and lawmakers expected. Even advocating and providing educational workshops is simply not reducing this type of dangerous behavior.
The answer to why people are still participating in distracted driving despite the many efforts the country has made is that they most likely do not take it seriously. However, people who took a survey on how to stop distracted driving believe that receiving rewards such as incentives, gift cards, and promotions may encourage people to care more about this issue and take it seriously. As a matter of fact, 59 percent of participants suggested gift cards and promotions, and 79 percent suggested discounts from insurance companies.
What Oklahoma is currently doing to reduce distracted driving
The Oklahoma Highway Patrol launched a few recent campaigns to combat distracted driving, enforcing penalties and bringing awareness to the issue.
The state troopers mentioned that when they do these campaigns it is not solely to cost people more money, but instead they want to correct this behavior in hopes that it will save lives. Therefore, they pull people over anytime they see a cellular device being used or held.
Doesn't Oklahoma have a texting ban?
In 2015, Oklahoma became the 46th state to ban texting while driving. Oklahoma made this effort to see a decrease in distracted driving accidents. As a result, any person who is caught texting while driving can be pulled over by a police officer and issued a $100 fine.
However, just like in other states throughout the country, drivers in Oklahoma continue to get behind the wheel, pull out their cellular devices, compose a message, and hit send.
How our Oklahoma City attorneys investigate distracted driving accident claims
If you have suffered an injury in a crash and believe that distracted driving played a role in the accident, our attorneys at Cunningham & Mears can assist you. We are knowledgeable and skilled when it comes to any type of automobile accident, and we will do everything we can to uncover all evidence to support your claim. We:
Request the police report that explains the details of your accident.
Look at the scene of the accident to get a better understanding of what happened.
Assess the vehicle to see if there are any signs of damage that could have resulted from distracted driving.
Collect statements from witnesses, passengers, and experts who may have seen any signs of distracted driving.
Request the driver's cell phone records to see if they were talking or texting.
Look at social media accounts to see if anything was posted or sent through messages around the time of accident.
Obtain pictures and video footage from the accident, which may give a clear view of what the driver was doing.
At Cunningham & Mears, we understand the difficulties that come from any type of motor vehicle accident. You are not only experiencing physical and emotional suffering, but you are also watching your medical bills pile up. Therefore, no matter what challenges may arise during your case, we want you to focus on recovering and let us handle them.
If you would like to schedule a free consultation with our Oklahoma City office and begin going over your claim, please call us or complete our contact form. We are not only dedicated to holding those who cause these accidents accountable, but we are also committed to fighting for the justice you deserve.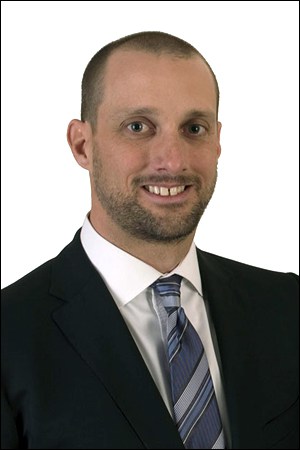 Ryan Y. Cunningham is a founding partner of Cunningham & Mears. Mr. Cunningham devotes his practice to protecting the rights of injured Oklahoma residents. In addition to assisting injured clients, Mr. Cunningham endeavors to improve personal injury representation by speaking on issues related to personal injury law to attorneys in continuing legal education courses and to law students. Learn More