FMCSA Imposes Strict Bans for Drivers with Drug or Alcohol Violations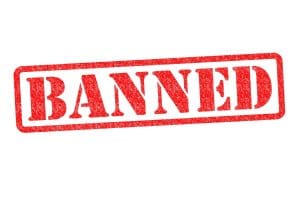 The Federal Motor Carrier Safety Administration (FMSCA) issued new rules governing the duty of states, including Oklahoma, to ban drivers with substance abuse violations from operating a truck. Drivers of commercial trucks must obtain a commercial driver's license (CDL) and keep their CDL current. A CDL is normally issued in the state where the driver resides. A truck driver who has a valid CLD can drive in any state in America.
According to an October 2021 article by Freightwaves, state driver licensing agencies (such as Oklahoma's Department of Public Safety) have until November 2024 to implement procedures to consult FMCSA databases which keep records of drug and alcohol violations. The new FMCSA rule provides that a state driver licensing agency (SDLA):
Must not issue, renew, upgrade, or transfer a commercial driver's license (CDL), or commercial learner's permit (CLP), as applicable, for any individual prohibited under FMCSA's regulations from performing safety-sensitive functions, including driving a commercial motor vehicle (CMV), due to one or more drug and alcohol program violations.
In summary, the SDLAs cannot approve a CDL for a truck driver who has a drug or alcohol violation. The SDLA must also downgrade a truck driver's CLD or CLP if the state has knowledge (or should have knowledge) that the truck driver has an alcohol or substance abuse violation.
Alcohol and drug violations include:
A citation for driving under the influence of alcohol or under the influence of drugs.
Refusing to submit to a breath or blood test if the driver is validly pulled over by law enforcement and asked to submit to a chemical test. Drivers in most states, including Oklahoma, give their implied consent to take a breath or blood test – or face the consequences for failing to take the test.
The FMCSA said that many states are not aware that their licensed drivers (or drivers with permits) have alcohol or substance abuse violations. The FMCSA database of alcohol and drug offense violators provides a way for all states to help force unreliable drivers off the road by providing home states the knowledge they need about their drivers who "are subject to FMCSA's CMV driving prohibition." The FMCSA database is called the FMCSA Drug & Alcohol Clearinghouse. The rule requires that states actively consult/access the database. The FMCSA database became active in January 2020.
The FMCSA requirement mandating SDLA downgrades of a driver's CDL or CLP means that police officers can readily check whether a truck driver is violating the law by driving. The police can inspect a driver's license based on legitimate traffic stops or inspections.
Employers of truck drivers who know a driver has a DUI citation must report their "actual knowledge" to the clearinghouse. The FMCSA rules provide those violations will be kept in the database for five years or until the time the driver finished "the return-to-duty process, whichever is later, regardless of whether the driver is convicted of the DUI charge." (Emphasis added.) The FMCSA rule does permit truck drivers the right to show there is no conviction.
FMCSA provides that the state driving licensing agencies can send the information to the database through a Commercial Driver's License Information System (CDLIS) or through a web-based platform using cloud technology.
FMCSA estimates that the cost for each state to implement an appropriate IT system could be anywhere from $60,000 to $300,000.
How are drunk driving and Oklahoma truck accidents related?
The reason for the FMCSA rule is that truck driving and driving under the influence are deadly mixes. Drivers whose blood alcohol content (BAC) level is .04 or more or who drive their truck while impaired do not have the ability to anticipate and respond to emergencies. The BAC standard for drivers is generally .08 or more but the FMCSA uses a stricter .04 standard for drivers of commercial vehicles.
Drunk drivers often speed, tailgate, run through traffic lanes, enter lanes of oncoming traffic, and violate many of Oklahoma's driving laws. Commercial trucks are especially dangerous because their size, weight, and dimensions are much more than any cars the trucks may strike. When cars and trucks collide, the drivers of the car are likely to absorb most of the force of an accident. Drunk drivers are also prone to rollovers, jackknives, and wide-turn accidents.
According to the Oklahoma Department of Transportation, there were nearly 4800 crashes in 2020 involving large trucks. Seventy-three of these crashes were fatal. About half of the fatal crashes involved a truck driver who was under the influence of some alcohol.
What other trucking conduct does the FMCSA regulate?
FMCSA regulates many parts of the trucking industry including:
Hours of service of the drivers. FMCSA regulates how many hours a truck driver can drive during the day and during the week.
CDL and CLP requirements. There are other driving license regulations such as the type of vision necessary to drive a vehicle, health tests, and driving tests.
Cargo requirements. The amount of cargo the truck can carry and the way the cargo should be secured so it doesn't spill onto the roadway.
Can trucking companies be held accountable if a driver with a known alcohol or drug problem causes an accident?
Generally, the answer is yes. The trucking companies that hire drivers to transport their shipments have a duty to vet their drivers. This duty includes checking to see if the driver has a valid and current CDL license. That's one reason the FMCSA rule is so critical. Employers who are aware their driver's CDL is not valid should not allow the driver to transport their cargo.
Both the trucking company and the truck driver may be liable for any injuries or deaths if there is an Oklahoma City truck accident.
At Cunningham & Mears, our seasoned Oklahoma City truck accident lawyers have 55 combined years of experience fighting for personal injury victims. We work with investigators, the police, and others to determine how an accident happened and who is responsible. We also work with prosecutors if a truck driver is charged with a DUI offense. Our lawyers fight to obtain full compensation for your pain and suffering, medical bills, income loss, and other damages. To discuss your truck accident claim, contact us today in Oklahoma City, or call 405-232-1212 for a free initial consultation.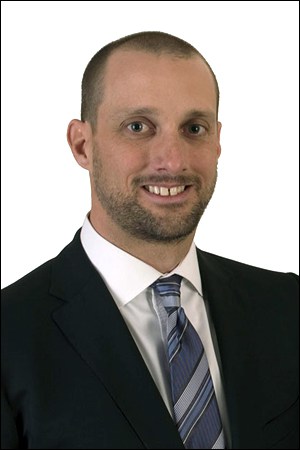 Ryan Y. Cunningham is a founding partner of Cunningham & Mears. Mr. Cunningham devotes his practice to protecting the rights of injured Oklahoma residents. In addition to assisting injured clients, Mr. Cunningham endeavors to improve personal injury representation by speaking on issues related to personal injury law to attorneys in continuing legal education courses and to law students. Learn More