"Transportation Incidents" Are the Most Common Cause of Work Fatalities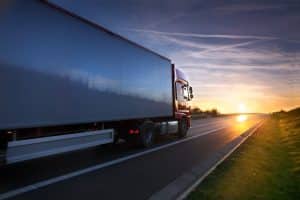 There are certain industries that are inherently more dangerous than others. Oil & gas is one of those industries; so are construction and manufacturing. As injury lawyers, we've worked with people who are hurt on the job, and we know which types of jobs typically see higher fatality rates than others.
Unfortunately, fatal accidents among transportation workers are on the rise. The Bureau of Labor Statistics (BLS) stated that transportation worker fatalities accounted for almost 40 percent of all work-related fatalities in 2021. The BLS also reported that workers in transportation and material moving positions experienced over 1,500 fatal work injuries in the United States in 2021. This was an increase of almost 20 percent compared to transportation injuries in 2020. As a matter of fact, this group of workers had the highest number of fatalities in 2021.
In addition, transportation incidents led to about 2,000 fatal injuries – the most frequent cause of fatalities among all workers in 2021. This was close to a 12 percent increase compared to 2020. In Oklahoma alone, there were 36 transportation incidents that led to fatalities in 2021.
These statistics are alarming, but they must be seen and talked about in order to understand the risks that transportation workers face every single day.
What is a transportation worker?
Individuals who are employed as transportation workers typically move people, products, and goods as their daily job. Transportation workers are seen in a variety of different occupations, such as:
Tractor trailer drivers
Material movers
Pilots
Delivery truck drivers
Passenger vehicle drivers
Railroad workers
Water transportation workers
Flight attendants
Air traffic controllers
A transportation worker can spend their days driving, flying airplanes, or even moving materials in warehouses. All of these professions can lead to serious injuries. Increasingly, however, those injuries are proving fatal.
We have helped clients who have experienced many different types of transportation incidents and accidents. Here are the most common that we have seen:
Being struck by a vehicle/machine
Being run over by a vehicle/machine
Falling from or off a moving machine/vehicle
Getting crushed by a vehicle or moving machine
Transportation workers often suffer serious, life-altering injuries
The injuries that transportation workers experience tend to be severe, life-changing, and permanent. They may be lucky to survive these types of accidents and take a longer amount of time to recover than other workers. The following are some of the injuries that transportation workers frequently experience:
Back and spinal cord injuries
Musculoskeletal injuries
Permanent joint damage
Internal injuries like organ damage
Scarring and disfigurement
Neck injuries and whiplash
Crush injuries leading to amputation
How to prevent transportation incidents and accidents
The data and statistics show that businesses and companies are not doing enough to protect their employees from harm, and profit should never be placed above their workers' health and safety. The National Safety Council stated that "leadership needs to set the tone from the top and engage all workers in safety, identify hazards and measure safety performance using leading indicators to continuously improve." This means that there needs to be safety policies in place as well as specific training and risk assessment protocols to prevent worker transportation injuries and fatalities.
We understand that in any type of environment where people work closely with large trucks, vehicles, and machines, employees face high risk of injury or death. Therefore, we know that accidents will occur regardless of whether there are new policies and rules, but being able to prevent a few accidents is better than preventing none. With that being said, we believe that the following guidelines can help prevent transportation worker injuries and fatalities:
Determine who is at risk in any type of potential accident
Ensure that employees always follow speed limits, directions, and traffic signs and lights
Determine the time and locations that accidents occur more often than normal
Develop and practice transportation safety techniques with employees
Make sure that all pathways for transportation machines and vehicles are clear
Ensure that no pedestrians or employees are ever in the way of vehicles or machines
How an Oklahoma City worksite attorney can help
If you are injured on the job, you most likely will be out of work and have a long recovery ahead of you. This means that your medical expenses are accumulating, and you are unable to pay your bills. For families whose loved ones died on the job, all of these burdens are compounded by grief, which can make them even harder to bear.
At Cunningham & Mears, we understand how stressful this is for you. The silver lining is that you have legal options. You may be able to receive workers' compensation benefits, and potentially personal injury damages as well. If your loved one died, a wrongful death lawsuit may be the better choice for what your family needs. During a free consultation, our OKC attorneys can help you make sense of what you're facing and provide a plan for moving forward.
We know that every case is unique and different, which is why we must make sure that your claim is viable. If our team believes that it is, we will investigate, find the evidence, and determine who is responsible for your injuries. Cunningham & Mears believes in holding responsible parties accountable for their actions, and we will fight for your right to the compensation you deserve.
If you have been injured in a transportation accident at work and need legal assistance, please do not hesitate to reach out to Cunningham & Mears as soon as possible. We have over 100 years of combined experience and will do everything we can to ensure that justice is served. To get started, call our lawyers in Oklahoma City or submit our contact form to schedule a free consultation.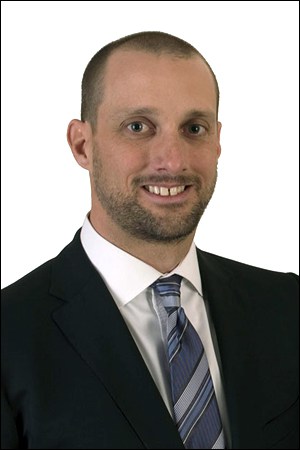 Ryan Y. Cunningham is a founding partner of Cunningham & Mears. Mr. Cunningham devotes his practice to protecting the rights of injured Oklahoma residents. In addition to assisting injured clients, Mr. Cunningham endeavors to improve personal injury representation by speaking on issues related to personal injury law to attorneys in continuing legal education courses and to law students. Learn More