What Happens When I Am Injured as a Rideshare Driver?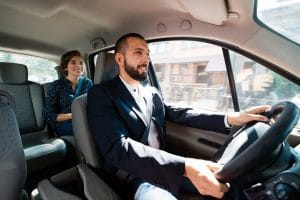 Rideshare programs like Uber and Lyft have influenced public transportation for the better. Passengers have the power through their smartphones to schedule a ride and travel anywhere at their convenience. Passengers are not the only people who benefit from these apps. People who want to make additional income and have a driver's license and a functioning vehicle can opt to become drivers for the rideshare programs.
While being an Uber driver is a beneficial way for people to generate additional income, they face some significant risks. One of the most common risks associated with driving for rideshares is the possibility of an Oklahoma City car accident.
What happens if an Uber or Lyft driver is injured in a car accident?
Rideshare programs like Uber and Lyft are required to carry insurance policies protecting both the driver and passenger in case a car accident happens. However, these programs still require drivers to carry their own personal auto insurance coverage. This is because Uber and Lyft drivers are classified as independent contractors and not employees. The independent contractor classification allows the rideshare companies to avoid accountability for the actions of their drivers. Still, Uber and Lyft drivers are entitled to compensation under the programs' insurance policies.
How do rideshare programs try to avoid providing insurance coverage for their drivers?
Although the Uber or Lyft drivers are entitled to the programs' insurance coverage, most insurance companies act in the best interest of the rideshare corporations. That means that even though Uber or Lyft drivers are entitled to receive coverage for a car accident, insurance companies will go out of their way to avoid paying out and denying as many insurance claims as possible.
Because of the financial strain of the global pandemic, many Uber and Lyft drivers work different forms of employment in addition to rideshare driving. Insurance companies may use this information against them, by insinuating that drivers acted negligently or were off the clock, alleging they were therefore liable for the car accident.
When does a rideshare insurance policy apply?
The Uber and Lyft rideshare programs consider three different scenarios when determining whether a driver is entitled to receive coverage under their insurance policy.
The first scenario is where a driver turns their app on but does not have a passenger in the vehicle. When this situation happens, Uber and Lyft assume that the driver is on their own time because no passengers are present. Under this situation, the rideshare programs require drivers to file a claim with their own insurance companies if they are injured in a car accident. If the driver is responsible for any physical damage to any property or a person, however, the rideshare programs will cover the driver for liability.
The second scenario is the scenario where the driver is in the process of picking up a passenger. This can be a tricky situation causing confusion or disputes between the rideshare company, the drivers, and the insurance companies. Because the driver is in the process of picking up a passenger and technically on the job, the rideshare company should provide coverage.
However, insurance companies will still go out of their way to prevent drivers from receiving coverage. Because the driver was in the process of picking a passenger up instead of having the passenger physically in the car, some insurance companies will attempt to use this scenario as evidence that the driver was on his or her own time.
To counter this assumption from the insurance companies, it is important for drivers involved in an accident to take a screenshot of their Uber or Lyft app. The screenshot should show important details such as the date, time, and ride status.
The third scenario is when a passenger is in the rideshare driver's vehicle. When a passenger is in the driver's vehicle at the time of the car accident, Uber or Lyft's insurance coverage is guaranteed to cover the driver. This is because the passenger's presence is proof that the driver is "on the clock."
What should an Uber or Lyft driver do immediately after a car accident?
An Uber or Lyft driver should take some steps after a car accident to help protect both themselves and their claim. The first and most important action is to practice safety at all times. If possible, drivers should pull their cars to the side of the road and check to make sure that everyone is physically safe. Call 911 and wait for emergency aid to arrive. Make sure to seek out and receive medical treatment.
Next, document and gather all evidence related to the accident scene. Collecting evidence can be a crucial key to a driver's claim. In addition to the important screenshot of the rideshare app, drivers should take photographic evidence of the accident scene. Capture details of the scene, including the vehicles involved, traffic and weather conditions, and other relevant photos or video. Drivers can also benefit from collecting eyewitness statements and contact information.
Last but not least, write down specifically how the accident happened from your perspective. While writing the accident down, include as many details as possible. Because car accidents are traumatic, it is very easy to forget certain details of the accident as time goes by. This can cause a driver's memories to become blurred over time.
At Cunningham & Mears, our Oklahoma City insurance dispute lawyers can help you recover compensation after a rideshare accident. We seek compensation for the financial losses you have experienced because of insurance bad faith actions, as well as pain and suffering for your injuries. To learn more about our services or to schedule a consultation, please call (405) 232-1212, or complete a contact form to schedule an appointment.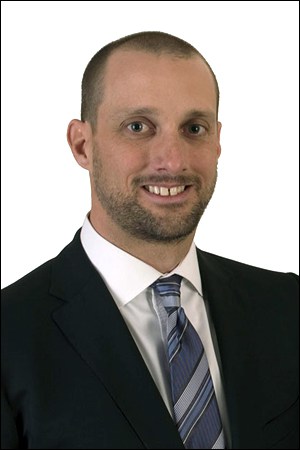 Ryan Y. Cunningham is a founding partner of Cunningham & Mears. Mr. Cunningham devotes his practice to protecting the rights of injured Oklahoma residents. In addition to assisting injured clients, Mr. Cunningham endeavors to improve personal injury representation by speaking on issues related to personal injury law to attorneys in continuing legal education courses and to law students. Learn More