City Street or Private Road: Who's Responsible for Car Accidents Caused by Defective Roadways?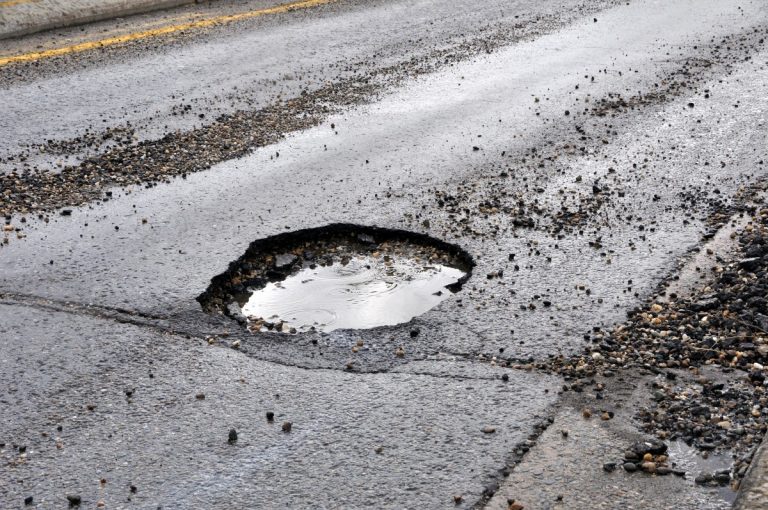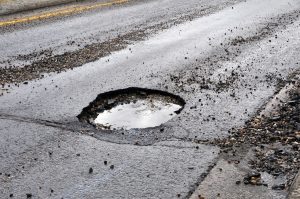 The battle to fix a giant crater at NE 48th Street has been raging for years, and with good reason: the crater is so large that vehicles actually get stuck driving into and out of the roadway.
Recently, News 9 interviewed resident Julie Autaubo about the damage to the road. Despite Ms. Autaubo being told by a city planner that the road is public, the City reports that it's private, and therefore it is not responsible for fixing the crater. Oklahoma City Director of Public Works Eric Wenger told News 9, "With a city this size, we are finding out that some roads are private that we didn't know about even today. We do find even today that some signs haven't been changed" from green to white. (White indicates a private road; green indicates a public road.)
This color distinction is important not only for residents, but also for travelers who get into accidents on the roadways, because it tells them who could be responsible for a dangerous roadway crash.
Suing Oklahoma City in a defective roadway claim
They say you can't fight City Hall, and anyone who has suffered losses because of a defective roadway can tell you why: the rules are strict and the statute of limitations is short.
First, we must file a Notice of Tort Claim against Oklahoma City within one year of the accident. Once the Notice is filed, the City has 90 days to accept or deny your claim. Per the City, "If the City engages in settlement negotiations with you, these negotiations do not extend the date of denial unless the extension is agreed to in writing by the claimant and the City." After those 90 days OR after a denial (whichever comes first) you only have six months to file a lawsuit.
Second, you must prove that the City is not immune from liability, and that they knew about the damaged road. For example, let's say you hit a pothole, which caused you to lose control of your car and hit a guardrail:
If the City did not know about the pothole, it is immune from liability and therefore will not pay damages.
If the pothole is located in an area under construction, the City will claim the construction company is liable.
If the pothole is located on a State or Federal road, the City will claim the State or Federal government is liable.
If the City knew the pothole was there and did nothing to fix it, then you may be reimbursed for your property damage. Property damage claims are capped at $25,000, and you cannot sue for punitive damages.
Defective roadways lawsuits involving private roads
These claims can be tricky as well, because we need to establish ownership of the road – and as Ms. Autaubo proves, the owners may not even be aware they are owners. However, you may be able to file a claim through the owner's(s') property insurance policy(ies). These claims follow the general two year statute of limitations.
No matter where you are located in a car crash, there are certain steps you must take. First, call the police so you can get an official police report. You should take pictures or video of the scene and the damage to your vehicle, and call your insurance company. Then, give us a call so we can get started on your case right away.
To schedule a free consultation with the Oklahoma City car accident attorneys of Cunningham & Mears, please call our office at 405.451.5088 or fill out our contact form.