Injured By A Government Employee
News 9 reported a total of 22 school bus accidents in 2012 in the Oklahoma City area. More than a third of these accidents were caused by driver negligence. If you are injured due to the negligence or fault of a city worker, such as a school bus driver or city tow truck operator, you may be able to sue the municipality or municipal body for damages.
Liability for employee negligence
In Oklahoma, an employer can be held liable for harm caused by an employee who is working on their behalf. The key determinant of liability is whether the employee is working for the employer at the time the harm occurred. For example, an employer is most likely liable if the employee runs over a pedestrian while making deliveries. In contrast, if an employee injures you while driving a delivery truck to go hunting, the employer is most likely not liable.
Negligent supervision
Another basis for holding employers liable is negligent supervision. Negligent supervision occurs when an employer hires the wrong person for the job — one whose prior actions suggest that they will cause harm. Examples of negligent supervision include:
Hiring a salesperson with a history of violence or psychological issues
Retaining a commercial driver who does not have a commercial driver's license
Hiring a tow truck driver with a history of DUI
Standard for suing municipalities
According to Oklahoma's Governmental Tort Claims Act,  state entities such as cities and school districts can be held liable for the negligence of their employees — if a private person would be liable under the same circumstances. An example is a city tow truck driver who crashes into your car after running a stoplight while performing work for the city.
There are, however, certain procedural rules for suing cities that you must follow, or your claim will be barred. First, you must notify the city of your intention to sue within 180 days of the accident. Second, you must file your lawsuit within one year.
If you or a family member is harmed by a city employee, you do not have much time to organize your evidence and present your case — especially against a municipality like Oklahoma City that has access to vast resources and teams of lawyers. To obtain the maximum amount of compensation you deserve, it is important that you contact an experienced Oklahoma City personal injury attorney right away.
Related Personal Injury Articles
Areas served include: Piedmont, Edmond and Yukon OK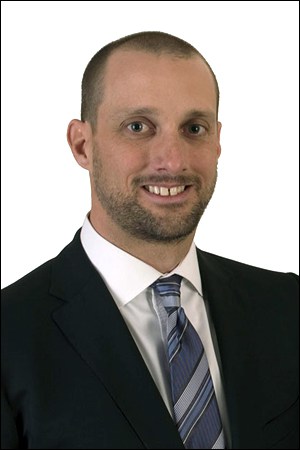 Ryan Y. Cunningham is a founding partner of Cunningham & Mears. Mr. Cunningham devotes his practice to protecting the rights of injured Oklahoma residents. In addition to assisting injured clients, Mr. Cunningham endeavors to improve personal injury representation by speaking on issues related to personal injury law to attorneys in continuing legal education courses and to law students. Learn More