Cunningham & Mears Obtains $200,000 Policy Limits Award in Wrongful Death Claim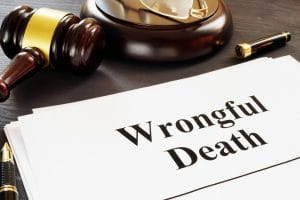 Cunningham & Mears recently represented the estate of Ariel Ross, who died as a result of a fatal car crash on I-40 in Oklahoma City. This was a tough case, as the insurance companies tried very hard to avoid liability in this claim. In the end, we were able to secure policy limits for our client, which will help protect Ariel's 9-year-old daughter in the future.
What happened to Ariel Ross?
In 2019, Ariel Ross was traveling in a car with Tristan K. Hancock, going eastbound on I-40 near Cimarron Road. Mr. Hancock's car broke down, and Ms. Ross exited the car to help him push it off the road. While they were attempting to push the car to safety, Katelyn Wood struck Mr. Hancock's car with her vehicle. Ms. Ross died instantly, but Mr. Hancock and Ms. Wood received treatment at INTEGRIS Canadian Valley Hospital, per Yukon Progress.
Partner Marcus Mears represented Ariel's family in the claim against Wood and Hancock. Mr. Hancock's failure to maintain his vehicle led to its break down in the road. Ms. Wood's negligence caused her to crash into Mr. Hancock's car and into Ms. Ross. "Initially, both drivers denied fault," Mr. Mears said. "After the wreck, the insurance companies began to try to deflect the blame back at each other's driver."
Because this type of "pass the buck" action is a common response of insurance companies (regardless of how many people or vehicles are involved), the settlement negotiations broke down, with both insurance companies denying liability. As a result, the family chose to pursue a trial to seek justice for Ms. Ross. Once Mr. Mears filed the lawsuit, both parties capitulated and paid out the claims to the policies' limits. Mr. Mears also handled probate for the estate, and created a structured settlement designed to help Ms. Ross' daughter now, as well as when she is ready to attend college.
It is a bittersweet story. Justice has been served, and Ms. Ross's daughter will be financially secure, but the cost – her mother's life – is too great.
I-40 is a dangerous stretch of roadway
All highways pose some risks, but I-40 is particularly dangerous. The area where Ms. Ross was fatally struck contains no streetlights and has a narrow shoulder on both sides of the highway. The fatal wreck occurred just after 2:00am, which means it would have been incredibly dark – and the risk of a crash still eminent, as that particular section of I-40 sees a lot of commuter and truck traffic during the day and into the early hours.
That's why the Oklahoma Transportation Commission (OTC) is planning a new interchange right around that stretch. Per The Oklahoman, "The new interchange will be a mile west of the Garth Brooks Boulevard interchange and about 4.4 miles northwest of the interchange between I-40 and the John Kilpatrick Turnpike in Yukon." Tim Gatz, executive director of OTC, told The Oklahoman "It will help alleviate a real traffic congestion problem at Garth Brooks Boulevard — at the existing interchange there — and the interchange at North Cimarron Road."
In other words, getting Mr. Hancock's car off the road would have been a priority, to avoid a collision just like the one that took Ms. Ross' life.
What happens if my loved one dies in a car accident?
If the worst comes to pass and your loved one is a victim of a fatal car accident, the personal representative of the estate (or the spouse, child, or next of kin, if no representative has been named by the deceased) may file a wrongful death lawsuit to claim damages. Wrongful death lawsuits are designed to alleviate some of the stress of your unexpected loss, but they also help many families find closure when justice is served.
Under Oklahoma law, you can seek damages for:
Medical expenses associated with the collision that caused your loved one's death, including ambulance rides, hospital treatment, and other related expenses
Burial and funeral expenses
Additional pecuniary losses – things like loss of health insurance, loss of future income, or the prospect of an inheritance – to the survivor
Mental pain and anguish suffered by your loved one before his or her untimely death
Grief and loss of companionship experienced by you as the spouse or child
Loss of consortium (for surviving spouse only)
You have two years from the date of the fatal incident to file your wrongful death lawsuit.
Cunningham & Mears represents families throughout Oklahoma whose loves ones were taken too soon because of someone else's negligence. To learn more about our wrongful death representation, contact us today in Oklahoma City, or call 405-232-1212 for a free initial consultation.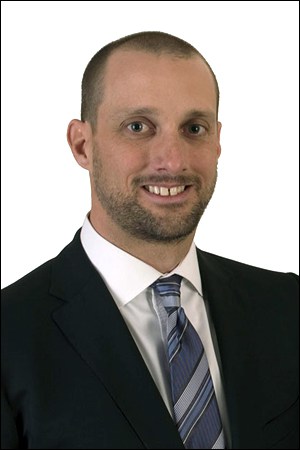 Ryan Y. Cunningham is a founding partner of Cunningham & Mears. Mr. Cunningham devotes his practice to protecting the rights of injured Oklahoma residents. In addition to assisting injured clients, Mr. Cunningham endeavors to improve personal injury representation by speaking on issues related to personal injury law to attorneys in continuing legal education courses and to law students. Learn More