How Serious Injuries and Accidents Cause Long-Term Emotional Trauma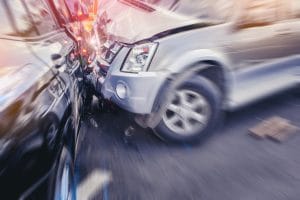 Everyone who suffers a vehicle accident, a slip and fall, a construction accident, an oilfield accident, or an accident due to a product defect is likely to suffer anxiety and stress, along with their physical injuries. Victims worry about how they will pay their bills, if they'll return to good health, and how their injuries are affecting their family. The physical pain can cause victims to be angry, afraid, and frustrated.
Personal injury victims in Oklahoma have the right to seek damages for psychological and emotional distress. These damages can help them to cope with their physical injuries, understand how the accident occurred, and live with their injuries.
Which types of injuries cause the most emotional and psychological distress?
Certain types of injuries may be more likely to cause long-term emotional and psychological trauma. Those injuries include:
Burn injuries. Victims of third-degree burns often require skin grafts and plastic surgery. Many victims have emotional difficulties moving forward. Victims worry about what other people think when they see their burns – especially if the burns are on the victim's face. Victims with burn injuries often lose confidence in the ability to have social relationships.
Amputation/Loss of a limb or appendage. Anyone who loses an arm, leg, hand, foot, finger, or toe is likely to suffer emotional trauma. Not only must they adapt to using a prosthetic, but they may also experience pain or itching associated with "phantom limb syndrome," which can cause additional stress. On top of it all, loss of limb can affect the ability to walk, work, or hug a loved one.
Scarring and disfigurement injuries. In addition to burns and amputations, accidents often leave unsightly scars and cause part of the body to be misshapen. For example, if a passenger is cut by a piece of glass from a windshield, the gash can leave a wound even after surgery is performed.
Traumatic brain injuries. Victims of traumatic brain injuries often suffer cognitive disabilities along with physical and emotional disabilities. Victims may need to work with speech therapists, physical therapists, and other therapists just to be able to function – let alone lead a life comparable to the one they led before the accident. It's quite common for TBI victims to treat with psychologists and psychiatrists.
Spinal cord damage. Victims of spinal cord injuries may develop paralysis. Coping with living in a wheelchair or with continual pain can cause many spinal cord injury victims to need psychological care.
Chronic pain injuries. Some injuries like back and neck pain just won't go away. Psychologists can help chronic pain victims live with their daily aches and pains.
Victims with post-traumatic stress disorder. According to the Mayo Clinic, victims with PTSD have a severe mental health condition triggered by some type of terrifying event – such as a car crash or any other type of accident. Victims often have severe anxiety. They may have nightmares, flashbacks, and thoughts they can't control. The symptoms may not appear for weeks, months, or even years. Some common PTSD symptoms include difficulty concentrating, irritability and aggressive behavior, avoiding thinking about the accident, self-destructive behavior, fear, difficulty sleeping, and many other symptoms. There are different types of psychological care for PTSD victims. Qualified psychiatrists or other doctors may prescribe medications.
What are the signs of emotional suffering?
In the immediate moments after an injury, people are expected to be emotional. What serious injuries can do, however, is prolong that emotional response. In turn, this can affect a person's ability to work or socialize, which can lead to isolation and risks to overall mental health. Some of the signs that your loved one may be suffering emotional trauma include:
Anger
Hopelessness
Denial
Disbelief
Mood swings
Social withdrawal
Confusion
Forgetfulness
Insomnia
Fatigue
Weepiness
Muscle aches
Indigestion and other stomach disorders
High blood pressure or even heart failure
Headaches
What are the treatments for psychological trauma due to an Oklahoma accident?
You shouldn't try to tough it out or handle your stress and anxiety on your own. Accident victims should seek help from their family doctor or a psychologist. Oklahoma accident victims also should not expect a quick cure. Many accident victims need to meet with their psychologist multiple times to learn coping strategies and address their emotional and mental states.
You should consider seeking psychological help if:
You find that you cannot concentrate well enough to perform your job.
Your symptoms last for weeks and they do not approve.
You are having difficulties with personal relationships including enjoying your family.
You have difficulty sleeping including having nightmares.
You're using drugs or alcohol to try to cope.
You have any thoughts of taking your life.
Can you receive compensation for your emotional suffering?
Any drivers, property owners, construction companies, manufacturers, or others who caused your accident are liable for all your damages. This means liable defendants are required to pay for your psychological care provided that you did suffer physical injuries and provided that your psychological help is related to your accident and not to other causes. Psychological care includes the cost of the doctor visits and compensation for your suffering.
At Cunningham & Mears, our Oklahoma City lawyers fight to hold responsible defendants liable for all the ways your life is changed because of the accident. You have the right to restore your mental health and your physical health to as close as possible as to the way your health was before the accident occurred. We work with your psychologists and mental health professionals to fully verify all the ways the accident is causing you to suffer emotionally. To speak with our caring seasoned personal injury lawyers, contact us today in Oklahoma City, or reach us at 405-232-1212  for a free initial consultation.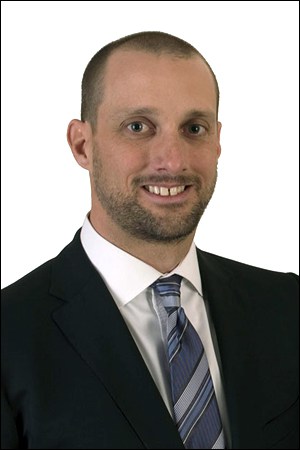 Ryan Y. Cunningham is a founding partner of Cunningham & Mears. Mr. Cunningham devotes his practice to protecting the rights of injured Oklahoma residents. In addition to assisting injured clients, Mr. Cunningham endeavors to improve personal injury representation by speaking on issues related to personal injury law to attorneys in continuing legal education courses and to law students. Learn More