Veterans Have Begun Filing Lawsuits against 3M for Defective Earplugs
In 2018, the Minnesota-based 3M Company agreed to pay $9.1 million to resolve allegations that it knowingly sold defective earplugs to the U.S. government. Lawsuits are currently being filed by veterans throughout the country who sustained hearing loss as a result of the defect.
Per the Military Times, hundreds of veterans have already filed suit, including veterans who lived in, or were stationed in, Oklahoma before they deployed. At this time, only about 45 cases have been filed in federal court, though there are potentially tens of thousands of men and women who may have sustained permanent hearing loss or damage as a result of using these defect earplugs.
The problem with 3M's Dual-Ended Combat Arms™ earplugs
In this particular case, the problems with 3M Dual-Ended Combat Arms™ earplugs are two-fold. First, they were manufactured with a design defect, which made them too short to be effective. Instead of forming a tight seal, the earplugs would dislodge while in the ear, and our men and women in uniform were unable to tell that it happened.
Second, 3M failed to warn the U.S. government, as well as combat personnel who used the earplugs, about the defect and its potential cause to harm them.
As a result, the users were unknowingly exposed to higher decibel noise levels than is safe, leading to permanent injuries, the most common being permanent partial and/or total hearing loss, and tinnitus: a perpetuating buzzing, hissing, or ringing in the ears.
Holding 3M responsible
These two failures, along with hundreds (if not thousands) of documented injuries on behalf of combat personnel, are what opened up 3M to product liability lawsuits. Manufacturers owe their consumers a duty of care, and can be held accountable when their defective products cause harm and injury. 3M not only knew about the defect, but also took direct action to hide it. As a result, a qui tam action was filed against them under the False Claims Act, leading to the $9.1 million resolution.
Your options after sustaining an injury caused by defective earplugs
As a veteran, you may be entitled to disability benefits as a result of your hearing loss. However, you may also be entitled to additional compensation by filing a lawsuit for your injuries. In order to be eligible, you must have:
Been on active duty between 2003 and 2015
Used Dual-Ended Combat Arms™ earplugs while serving
Sustained permanent total or partial hearing loss, or developed tinnitus
Had your hearing loss documented either by the VA or by a private doctor or specialist
As of this time, lawsuits filed throughout the country are being consolidated into multi-district litigation (MDL), a way of moving mass tort claims through the justice system without causing a backlog of cases. This does not mean, however, that you cannot or should not file your own individual lawsuit. If you are successful, you could be entitled to compensation for your medical expenses, any lost wages or loss of earning capacity, pain and suffering, and any additional trauma you have sustained as a result.
If you used defective 3M Dual-Ended Combat Arms™ earplugs, and have sustained permanent partial or total hearing loss, or have developed tinnitus, Cunningham & Mears may be able to help you. Our Oklahoma City products liability lawyers proudly represent veterans who were stationed at Fort Sill or McAlester Army Ammunition Base before or after deployment, or who were stationed elsewhere but currently live in Oklahoma. To learn more about our services, please call 405-232-1212 or fill out our contact form. We are ready and willing to help.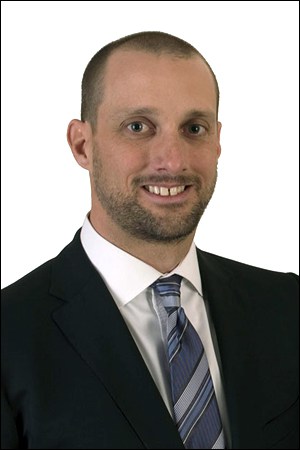 Ryan Y. Cunningham is a founding partner of Cunningham & Mears. Mr. Cunningham devotes his practice to protecting the rights of injured Oklahoma residents. In addition to assisting injured clients, Mr. Cunningham endeavors to improve personal injury representation by speaking on issues related to personal injury law to attorneys in continuing legal education courses and to law students. Learn More