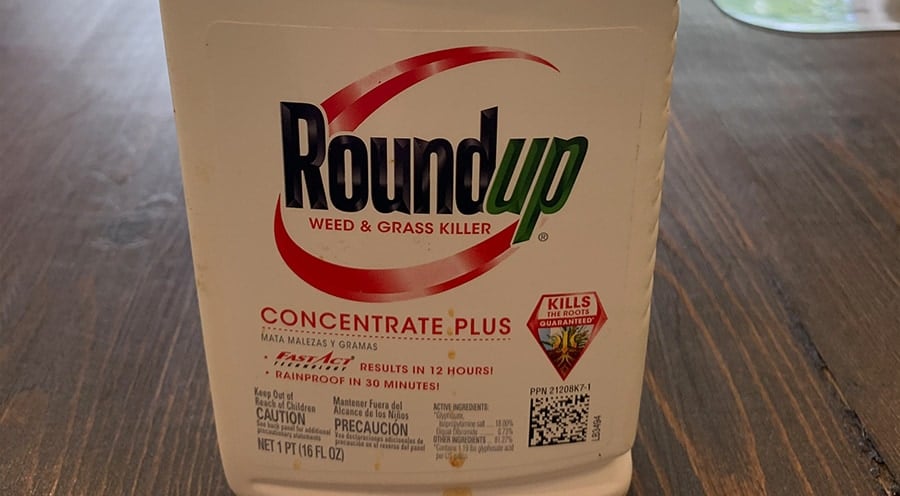 Oklahoma City Products Liability Lawyers Handling Roundup Claims
Representing clients in Oklahoma who developed cancer after using herbicides
In May 2019, a couple was awarded $2 billion in a jury verdict against Monsanto, the makers of Roundup weed killer. The jury sided with the plaintiffs, who said they developed non-Hodgkin's lymphoma after using the herbicide. To date, there are more than 13,000 plaintiffs suing Monsanto.
If you developed a chronic, terminal illnesses after repeated exposure to Roundup or other glyphosate-based weed killers, Cunningham & Mears wants to help. Our Oklahoma City product liability attorneys can help you make a claim for damages to cover the costs of your medical bills, lost wages, pain and suffering, and more. Contact us today to find out how we can help.
What makes Roundup so dangerous?
Roundup, like other weed killers, contains a chemical called glyphosate. In fact, glyphosate is one of the most common ingredients in all herbicides, and in hundreds of other products, too. In 2015, the International Agency for Research on Cancer (IARC) labeled glyphosate as a "probable carcinogen," meaning that there was a probable risk that glyphosate could cause cancer.
In February 2019, researchers from the University of Washington reviewed existing studies and documentation to determine whether or not exposure to glyphosate-based herbicides (GBH) can lead to non-Hodgkin's lymphoma. Based on the data they reviewed, the scientists found "a statistically significant increased risk (41%) of NHL following high cumulative GBH exposure."
In other words, if you are routinely exposed to glyphosate, your chance of developing non-Hodgkin's lymphoma increases by 41%.
Glyphosate is not the only toxic ingredient, and cancer is not the only problem
Studies done in 2018 by the US National Toxicology Program (NTP) found that the other chemicals in products like Roundup may pose an even greater risker than glyphosate in isolation. The Guardian reported that "A summary of the NTP work stated that glyphosate formulations decreased human cell 'viability', disrupting cell membranes. Cell viability was 'significantly altered' by the formulations, it stated."
At the time, NTP tests seemed inconclusive about whether glyphosate caused cancer, but they did appear to prove that when the chemical was mixed with other chemicals, the final product has increased toxicity, and that these other toxins left residue in soil and water. Mike DeVito, acting chief of the NTP Laboratory, told the Guardian that it was these combinations that were killing human cells.
Signs of non-Hodgkin's lymphoma
Lymphoma is a cancer that affects white blood cells called lymphocytes, which help fight infections as part of your immune system. They are mostly found in the lymph nodes, but they are found in the spleen, bone marrow, thymus, and tonsils. Your digestive tract also contains lymph tissue. Non-Hodgkin's lymphoma can affect T-cells or B-cells, and is categorized as indolent (slow-spreading) or aggressive (fast-spreading), though there are types which do not fit neatly into either category.
For this reason, identifying non-Hodgkin's lymphoma can vary from patient to patient. There are a few symptoms, according to the Mayo Clinic, which are common to patients:
"Painless, swollen lymph nodes in your neck, armpits or groin
Abdominal pain or swelling
Chest pain, coughing or trouble breathing
Persistent fatigue
Fever
Night sweats
Unexplained weight loss"
Doctors categorize how patients experience symptoms as A (no symptoms of the disease) and B (shows significant signs of the disease). In some cases, patients may not require any treatment for years, because the cells grow so slowly. If you have a particularly aggressive form of lymphoma, however, you may need radiation, chemotherapy, or a bone marrow transplant.
Making a claim against Monsanto if you have developed non-Hodgkin's lymphoma
If you have had continuous exposure to glyphosate or other toxins in herbicides like Roundup, and you have been diagnosed with non-Hodgkin's lymphoma, you can file a products liability lawsuit against Monsanto.
What do you mean by "continuous" exposure?
If you use Roundup on the occasional weed, the chances are good that it did not cause your cancer. By "continuous" exposure, we are referring to claimants who use GBHs like Roundup every single day, and/or as part of their job, often for years at a time. Landscapers, farmers, and agricultural workers are at the greatest risk, though homeowners who use Roundup on their own property for years may be at risk, too.
Can I file a lawsuit on my own?
Yes, you can. Your lawsuit may become part of multi-district litigation proceedings designed to help expedite the court process, but you would still need to file an individual claim in order to join the MDL.
What damages am I entitled to receive?
You can file a claim for economic damages, such as lost wages and medical bills, as well as non-economic damages, such as pain and suffering. You may also be entitled to punitive damages, which are designed to punish a wrongdoer.
In April 2019, the Oklahoma Supreme Court struck down a law that placed caps on non-economic damages, claiming the law was unconstitutional. As such, any compensation you are awarded for your pain and suffering cannot be reduced.
Will it cost me anything to file a lawsuit?
No, it will not. Cunningham & Mears takes cases on contingency, so you don't pay a dime out of pocket to file a product liability claim. Once you have been awarded a settlement or verdict, we take our pay and our fees directly from the award. You never have to put your hand in your pockets for anything.
Contact the Oklahoma City defective product lawyers of Cunningham & Mears today
If you were exposed to glyphosate-based herbicides like Roundup and developed non-Hodgkin's lymphoma, Cunningham & Mears is here to help. We represent clients throughout Oklahoma who have been critically injured by defective and dangerous products. Please call 405-232-1212 or fill out our contact form to learn more. The initial consultation is free.